News
Hunter Biden's Art Dealer Predicts He Will Be 'One of the Most Consequential Artists in This Century'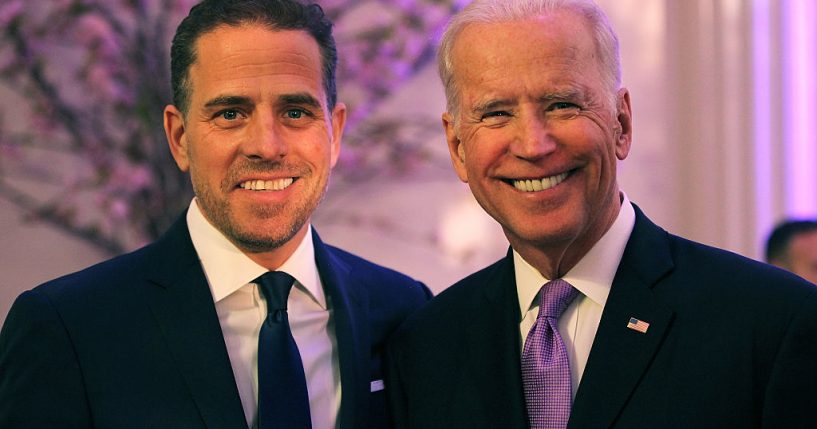 President Joe Biden's son could become a very "consequential" artist of the 21st Century, according to his art dealer.
House Republicans sent Georges Berges, Hunter Biden's art dealer, a letter demanding information about sales of the president's son's work.
In a statement to The New York Post, Berges did not share whether he would hand over the requested information.
Advertisement - story continues below
However, he praised Hunter Biden as an artist.
"I represent Hunter Biden because I feel that not only his art merits my representation, but because his personal narrative, which gives birth to his art, is very much needed in the world," Berges said in the statement.
He continued, "His is a story of perseverance; Hunter's story reflects what I believe is the beauty of humanity, judged not by the fall, but by having the strength to rise up, by having the character required to change and the courage to do it."
He also argued the younger Biden's art "reflects all of that and more. His art gives us hope; it reminds us that tomorrow brings a new day, a new beginning, a new possibility."
Advertisement - story continues below
Berges added, "Hunter Biden will become one of the most consequential artists in this century because the world needs his art now more than ever. In a world that beats us down, we need art in our lives that reminds of the unrelenting divinity within each of us."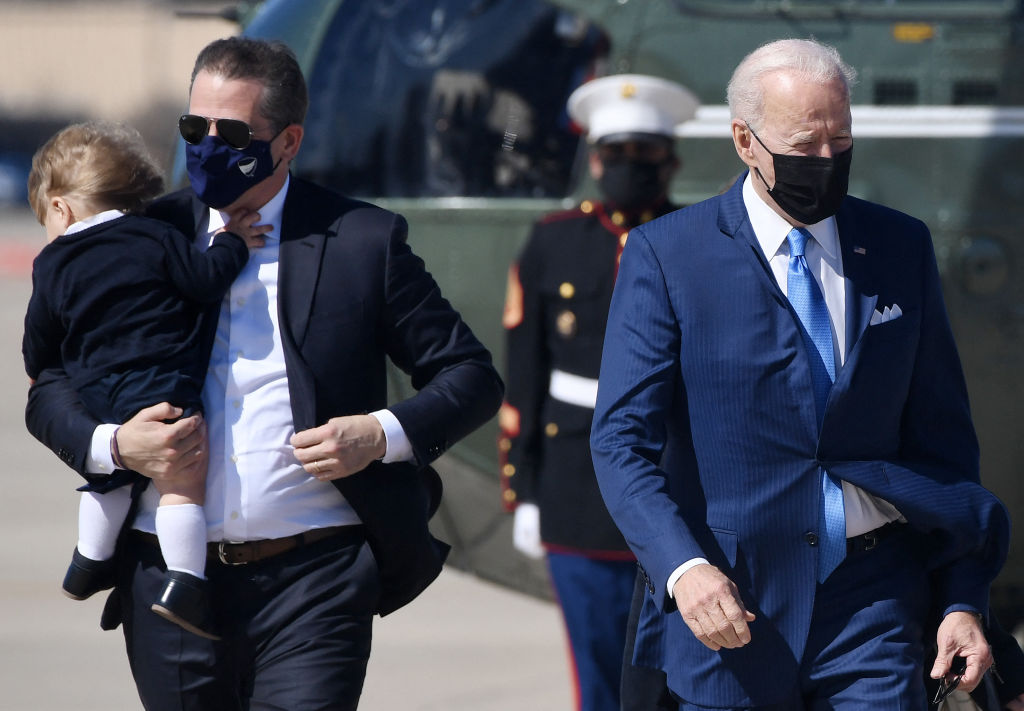 Do you think Hunter Biden will be "one of the most consequential artists"?
In a letter to Berges, House Oversight Committee Chairman James Comer (R-Ky.) wrote, "For over a decade, the Biden family has profited from Joe Biden's positions as a public official."
"Your arrangement with Hunter Biden raises serious ethics concerns and calls into question whether the Biden family is again selling access and influence," he continued.
Comer added, "Despite being a novice artist, Hunter Biden received exorbitant amounts of money selling his artwork, the buyers' identities remain unknown, and you appear to be the sole record keeper of these lucrative transactions."
Advertisement - story continues below
He also noted Berges "advertised that Hunter Biden's latest artwork ranges in price from $55,000 to $225,000."
Hunter Biden reportedly brought in at least $375,000 in 2021 when five prints of his artwork were sold.
"It is concerning that President Biden's son is the recipient of anonymous, high-dollar transactions — potentially from foreign buyers — with no accountability or oversight (other than you)," Comer insisted.
He asked Berges to provide "documents sufficient to show who purchased Hunter Biden's artwork" and "all documents and communications pertaining to setting the prices for Hunter Biden's art."
Advertisement - story continues below
Comer asked the art dealer to provide the documents by Feb. 8, and to schedule an interview with the committee by Feb. 15.
Truth and Accuracy
We are committed to truth and accuracy in all of our journalism. Read our editorial standards.
Comment Down Below
Conversation