News
Biden's Disinformation Board Head Suggests Verified Twitter Users Should Be Able to 'Edit' Other Users' Tweets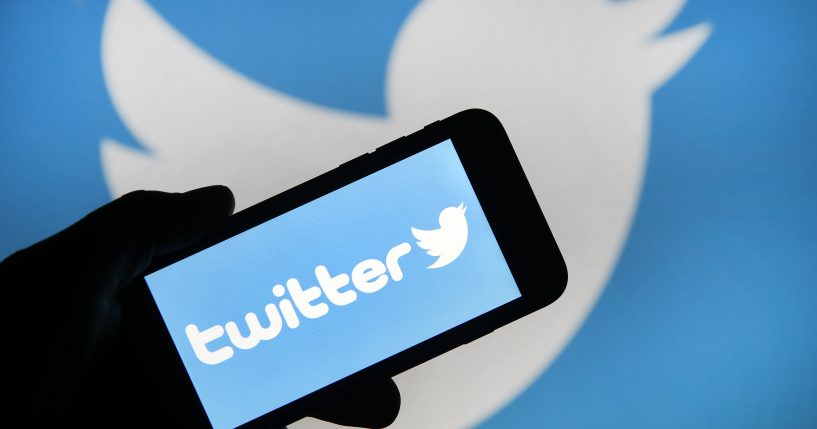 The head of the Department of Homeland Security's (DHS) Disinformation Governance Board is suggesting that users with a blue checkmark on Twitter should be able to "add context" to other users' tweets.
In a video clip of a zoom call, shared by The Post Millennial, Nina Jankowicz said that "there are a lot of people who shouldn't be verified, who aren't legit" and are not "trustworthy."
Jankowicz shared a vision of a feature where "verified people can essentially start to 'edit' Twitter [in] the same sort of way that Wikipedia is so they can add context to certain tweets."
Advertisement - story continues below
"If President Trump were still on Twitter and tweeted a claim about voter fraud, someone could add context from one of the 60 lawsuits that went through the court or something that an election official in one of the states said…so that people have a fuller picture rather than just an individual claim on a tweet," she added as an example.
Watch the video below:
Biden's "Ministry of Truth" director says she wants "verified people" like her to be able to edit people's tweets so they can "add context to certain tweets" pic.twitter.com/KgMxUn3Hs6

— The Post Millennial (@TPostMillennial) May 11, 2022
It was not clear how old the video is.
Advertisement - story continues below
During an appearance on CNN last month, DHS Secretary Alejandro Mayorkas described the board as a "small working group."
He explained, "It works to ensure that the way in which we address threats, the connectivity between threats and acts of violence, are addressed without infringing on free speech. Protecting civil rights and civil liberties, the right of privacy."
Do you think this is a good idea?
He clarified, "The board does not have any operational authority or capability."
However, the choice of Jankowicz to lead the panel has been criticized.
She has been accused of spreading disinformation in the past.
Advertisement - story continues below
Conservatives have also expressed dismay at resurfaced TikTok videos from Jankowicz.
In one video, Jankowicz sings about disinformation to the tune of "Supercalifragilisticexpialidocious" from "Mary Poppins."
"Information laundering is really quite ferocious. It's when a huckster takes some lies and makes them sound precocious," the video starts off. "By saying them in Congress or a mainstream outlet. So disinformation's origins are slightly less atrocious."
This one absolutely has to go into the 2022 Time Capsule. #MinistryOfTruth pic.twitter.com/gww1JncUZW

— James Woods (@RealJamesWoods) April 29, 2022
Advertisement - story continues below
Jankowicz continued, "It's how you hide a little, hide a little lie."
"When Rudy Giuliani shared bad intel from Ukraine. Or when TikTok influencers say COVID can't cause pain. They're laundering disinfo and we really should take note and not support their lies with our wallet, voice or vote," she added.
Mayorkas previously defended Jankowicz, calling her "eminently qualified" and "a renowned expert in the field of disinformation."
Truth and Accuracy
We are committed to truth and accuracy in all of our journalism. Read our editorial standards.
Comment Down Below
Conversation