Biden's Camp Suggests Trump Is 'Dumbfounded' After Harris Clinches VP Spot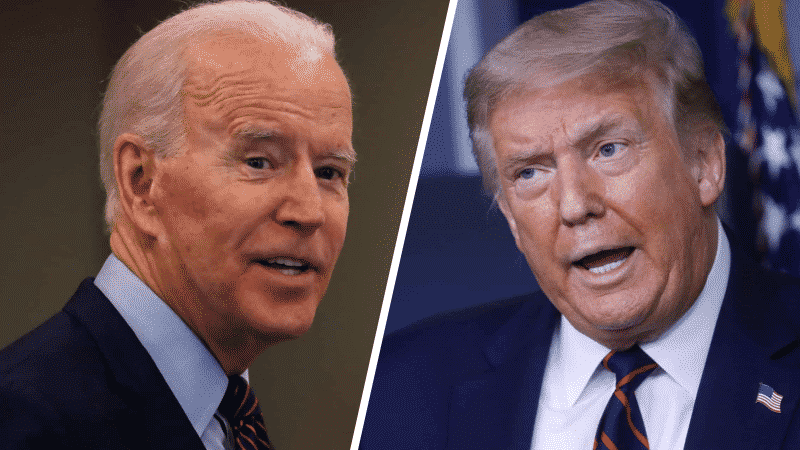 Presumptive Democratic presidential nominee Joe Biden's campaign is hitting back at President Donald Trump's critique of Sen. Kamala Harris (D-Calif.) after Joe Biden picked her as his running mate.
The former vice president made known on Tuesday that he chose Harris for the position, as he called her "a fearless fighter for the little guy, and one of the country's finest public servants."
If Biden is elected president in the 2020 presidential election, Harris would become the first Black woman serving as vice president.
In response to Trump's comments where he called Harris "nasty," Biden's campaign spokesperson Andrew Bates said in a statement, "Donald Trump's presidency is melting down after his failed, divisive, erratic leadership has cost over 160,000 American lives, tens of millions of jobs, and left the United States the hardest-hit country in the world by COVID-19."
Bates also accused Trump of using "bigoted lies" as a distraction, adding that it proves "he's dumbfounded after Joe Biden's selection of a strong running mate."
See the full statement below:
Biden spox @AndrewBatesNC responds that Trump is "… dumbfounded after Joe Biden's selection of a strong running mate who he himself said not two weeks ago would be a 'fine choice.'" https://t.co/oQHBFMH1PY pic.twitter.com/XmU67AigMV

— Johnny Verhovek (@JTHVerhovek) August 12, 2020
Trump took aim at Harris on Tuesday when he said she "was probably nastier than even Pocahontas to Joe Biden," also adding, "she did very poorly in the primaries."
Sen. Amy Klobuchar (D-Minn.) hit back at those remarks, as she said, "I just think that's crap. I think that is not a nice way to treat someone when they enter the race."
Biden's announcement of choosing Harris drew praise from Democrats, including former President Barack Obama.
"Joe Biden nailed this decision. By choosing Senator Kamala Harris as America's next vice president, he's underscored his own judgment and character," Obama said in a statement.
The former president added, "Reality shows us that these attributes are not optional in a president. They're requirements of the job. And now Joe has an ideal partner to help him tackle the very real challenges America faces right now and in the years ahead."