Biden's Daughter Talks About 2020 Election in First-Ever TV Interview: 'Truly Am Proud of My Father'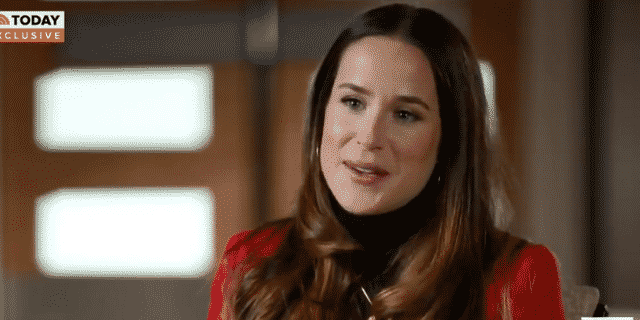 President-elect Joe Biden's daughter is speaking out after her father's win in the 2020 presidential election.
In an exclusive interview with NBC's Jenna Bush Hager, which aired in part on Monday, Ashley Biden shared in her first-ever TV interview that when they "finally got the news" of her father's win in Pennsylvania she was taking a nap.
"It was so exciting, we were all together," Ashley Biden, daughter of Joe Biden and Jill Biden, said. "I remember after the excitement and things calmed down, I sat next to dad, held his hand."
She continued, "I'm just so proud. I truly am proud of my father."
Hager also interviewed four of Joe Biden's granddaughters.
The former vice president's daughter and four granddaughters were also asked about their experience on the campaign trail.
One granddaughter responded, "We started in Iowa and ended up on Zoom, so it was like a whirlwind, but it was really fun."
Watch the video below:
.@jennabushhager sat down with President-elect Biden's daughter Ashley for her first-ever TV interview, along with four of his granddaughters. "We started in Iowa and ended up on Zoom," they said about the campaign. Tune in Tuesday to watch the interview. pic.twitter.com/cxOaTGVD3p

— TODAY (@TODAYshow) January 18, 2021
Joe Biden and Vice President-elect Kamala Harris were jointly chosen as Time magazine's "Person of the Year."
The former vice president said of choosing Harris as his running mate, "She is straight as an arrow. She is really, really bright. She is tough. But yet she has a heart that understands what it's like to be on the other side of prejudice."
Joe Biden's inauguration will be on Wednesday in Washington, D.C.