News
Bindi Irwin Posts Heartfelt Message for 'Greatest Brother in the World' Robert Irwin on His Birthday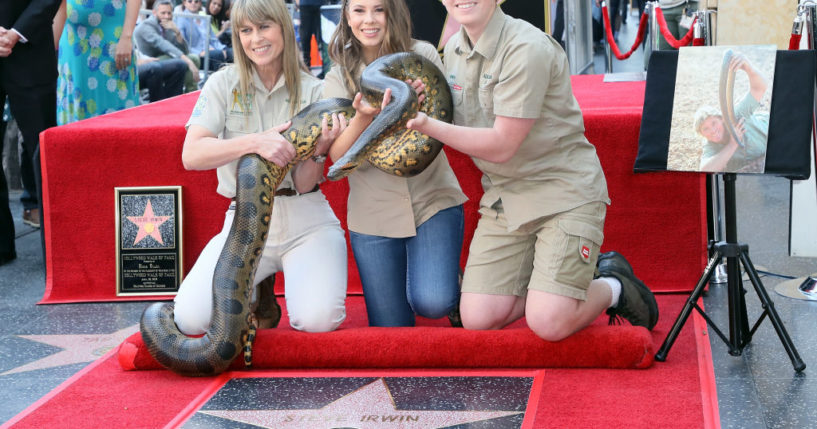 Bindi Irwin, daughter of the late Steve Irwin, wrote a heartfelt message for her brother, Robert Irwin, on his 19th birthday.
On Thursday, Bindi Irwin took to her Instagram page to wish him a happy birthday, calling him the "greatest brother in the world."
"Happy Birthday to the taller Irwin sibling and greatest brother in the world. You light up our lives with your hilarious sense of humour and kind heart," she wrote.
Advertisement - story continues below
She also shared that she sees "so much of Dad" in everything he does and she knows [Steve] would be beyond proud of him.
"We all are. Thank you for being such a good uncle to Grace and fantastic brother to me and Chandler. We love you and can't wait to celebrate today," she continued.
Steve Irwin "The Crocodile Hunter" died Sept. 4, 2006, after being stung by a stingray in Australia. He was 44 years old.
https://www.youtube.com/watch?v=onJvzxIrpQ4
Advertisement - story continues below
Robert Irwin was only three years old when his father died, but in an interview with People in November, he spoke fondly about what he believes his father "instilled" in him.
"What dad really instilled in me — because I was very young when when he passed away, but he was there so much of my early years — [was that] he was so passionate about being there for myself and my sister all the time. He was the most devoted dad," he said.
He added, "I think that passion that he had and just that absolute zest for life is just my foundation. I like to say it's a factory setting for me."
Robert Irwin works at the Australian Zoo. In 2021, he spoke with Entertainment Tonight about following in his father's footsteps.
"Following in his footsteps, I hope that he'd be proud, because for me, in my life, that's what I want to do more than anything else. I just want to make him proud," he said.
Truth and Accuracy
We are committed to truth and accuracy in all of our journalism. Read our editorial standards.
Comment Down Below
Conversation