News
Blake Lively Debuts Baby Bump at Forbes Power Women's Summit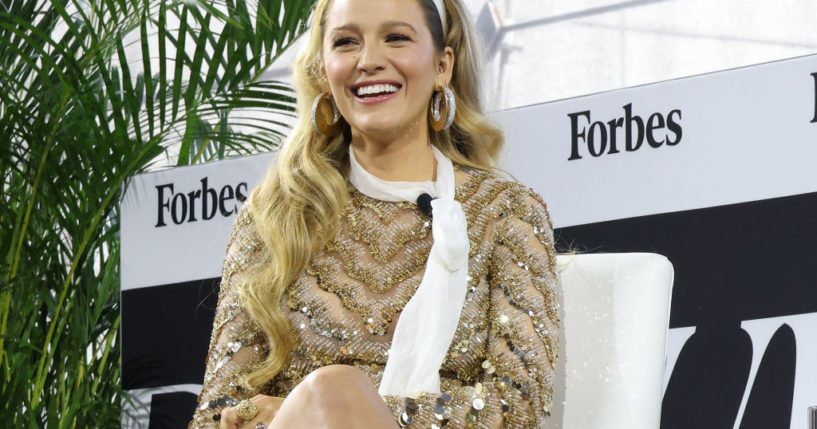 Actress Blake Lively is expecting her fourth child with husband Ryan Reynolds, announcing the news Thursday.
Lively, who is already a mother to three daughters, showed off her baby bump for the first time during an appearance at the Forbes Power Women's Summit. 
She also made a comment about her pregnancies during the event.
Advertisement - story continues below
"I just like to create. Whether that's baking or storytelling or businesses or humans, I just really like creating," she said, per E! News.
In an Interview with Forbes in May, Lively shared how her family is the focal point behind everything she does.
"Always, my family. My family is always my priority and that has been since childhood, so whether that's my parents and my siblings, now having my own family. Family is at the root of everything that I do and it's also at the root of everything that I create," she said.
Advertisement - story continues below
Continuing, she said, "So whenever I create something, I create something with family in mind because that's just how I live. I am one of five children, I have a large family of my own now. That's part of the reason why Betty Buzz was important to us, that my kids could drink them, as well as me."
Betty Buzz is a sparkling non-alcoholic drink created by Lively with clean ingredients.
In June, Ryan Reynolds opened up about what he enjoys about fatherhood in an interview with Elle.
"I really enjoy being a present dad. I love taking them to school in the morning. I love picking them up," he said.
He also spoke about the important lesson he has taught his daughters.
Advertisement - story continues below
"I used to tell my kids, "'Don't waste your mistakes,'" he said. "When you're making mistakes it's easy to be absorbed by shame and this idea that you've done something wrong, but you also have to look at it critically and use it as a stepping stone to learning something profound."
Blake Lively and Ryan Reynolds have been married since 2012.
Truth and Accuracy
We are committed to truth and accuracy in all of our journalism. Read our editorial standards.
Comment Down Below
Conversation