News
Blake Shelton Talks Putting His Family First After Leaving 'The Voice'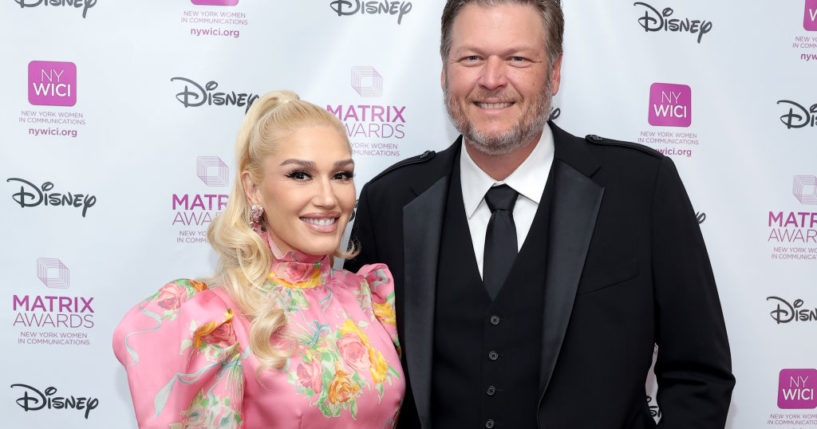 Singer Blake Shelton expressed his love for his wife, singer Gwen Stefani, and revealed why he's leaving "The Voice" after 23 seasons.
After the season 22 finale, Shelton told Fox News Digital that when he met Stefani on the show, he won "the ultimate prize."
"I don't think anybody had a bigger win than I did," he continued.
Advertisement - story continues below
Shelton and Stefani met in 2014 when she joined the show as a coach. They got married in 2021.
In an interview with Entertainment Tonight on March 1, Shelton expressed how important it is for him to be present with his family.
"I don't do a lot of these — I think we're doing 18 of these shows this year," he said of touring. "I try to limit it as much as I can, because the whole reason I'm even stepping away from 'The Voice' is so I can just be there more, and that's what I'm gonna do."
In an interview with People in 2022, Shelton said that he takes the job of being a stepfather to Stefani's three sons, "very seriously."
Advertisement - story continues below
"If I walked away from my career at this time, the only thing that I run the risk of is having regrets that I'm missing out on some more important things in life," he explained. "For now, that's our kids. This isn't about me anymore and never will be again."
Blake Shelton reveals the real reason he's leaving 'The Voice' https://t.co/6YrLxPMtev

— Fox News (@FoxNews) February 27, 2023
Shelton also noticed how his stepsons react to his absence.
"The kids see me as a very important person in their life. [When they ask,] 'Why isn't Blake here?' I take that stuff to heart," he added.
Although Shelton said he's made "plenty of money" he realized that "you can't buy time back."
Advertisement - story continues below
"I don't want any regrets," he shared.
In October 2022, Shelton announced his departure from the show on his Instagram page.
"This show has changed my life in every way for the better and it will always feel like home to me. It takes a lot of work, passion, and adult beverages (Ha!) to pull off a live show twice a week. I've made lifelong bonds with Carson and every single one of my fellow coaches over the years, including my wife Gwen Stefani," he wrote in the caption.
He concluded his post by thanking his fans for their support.
Advertisement - story continues below
"Lastly, it's about ya'll. The fans, who watch and support these artists, us coaches and everyone at 'The Voice' who are chasing their dreams. It would not happen without you!" he wrote.
Truth and Accuracy
We are committed to truth and accuracy in all of our journalism. Read our editorial standards.
Comment Down Below
Conversation