News
Bob Saget's Widow Pays Tribute to Him 1 Year After His Death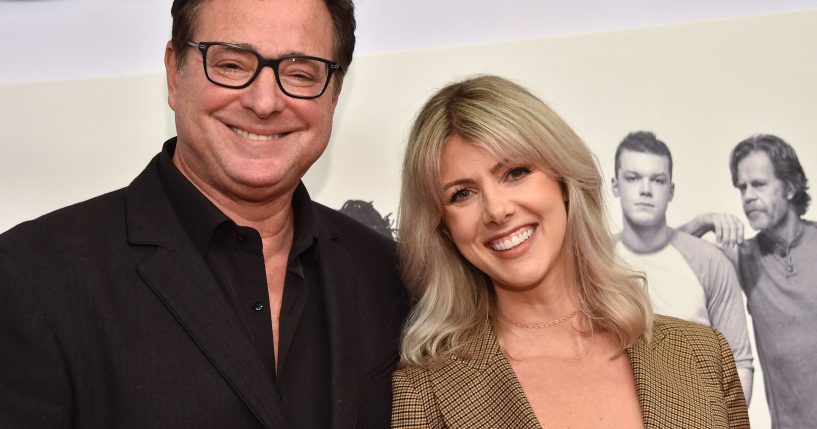 Comedian Bob Saget's widow, Kelly Rizzo, paid tribute to her late husband on the one year anniversary of his death.
In an exclusive statement to People, she thanked everyone "for the tremendous amount of love and support over this past year" and shared fond memories of Saget.
"Each day is a mixture of remembering him as my sweet and adorable husband who was my best friend and did everything he could every day to make me feel loved and special… mixed with me remembering him as how the world saw him… a great comedian, a person who could bring out the best in people, and a man with a philanthropic heart who only wanted to help people," she said.
Advertisement - story continues below
She also credited Saget's three daughters for comforting her "through this painful journey."
"The most comfort I have received is from Bob's daughters," Rizzo wrote, adding she can't imagine "not having each other through this painful journey."
"They are true miracles and angels and the gratitude I have that we have each other is immeasurable. I thank God for them every day," she added.
Kelly Rizzo Remembers 'Brilliant, Adorable' Husband Bob Saget 1 Year After He Died: 'I Miss His Sweetness' https://t.co/PSqshZLerY

— People (@people) January 9, 2023
Advertisement - story continues below
She went on to thank her family, friends, and also "Bob's friends" for their support.
"Also my family has been my rock, I am so blessed to have the most wonderful and supportive family and friends. Finally, Bob's friends. He has such a special group of friends who still check in with me all the time and make sure I'm doing ok," she shared.
She added that she is "a lucky gal."
Rizzo said that Saget changed her life "just by being the person who he was."
"Complicated, brilliant, compassionate, hilarious, neurotic, opinionated, loving, adorable, complex, determined, loyal and sweet. He taught me so much about how to be a better person, how to love ourselves and others more completely," she said. "He taught me that life can be very hard and that death is a part of it all and we just have to tell everyone we love how much we love them because we never know how long we have."
Advertisement - story continues below
On Jan. 9 2022, in Orlando, Florida, Saget was found dead in his hotel room.
According to the Orange County Medical Examiner's office, Saget sustained multiple fractures and most likely hit the "posterior aspect of his head" during a fall.
"A toxicology analysis did not reveal any illicit drugs or toxins. The manner of death is accident," according to a statement made by the Orange County Medical Examiner.
On Jan. 14 2022, Saget was laid to rest in Los Angeles surrounded by his friends and family.
Truth and Accuracy
We are committed to truth and accuracy in all of our journalism. Read our editorial standards.
Comment Down Below
Conversation