News
Brother of Late GOP Congresswoman Will Not Hold Biden's Gaffe Against Him: 'I Just Feel Sorry for Him'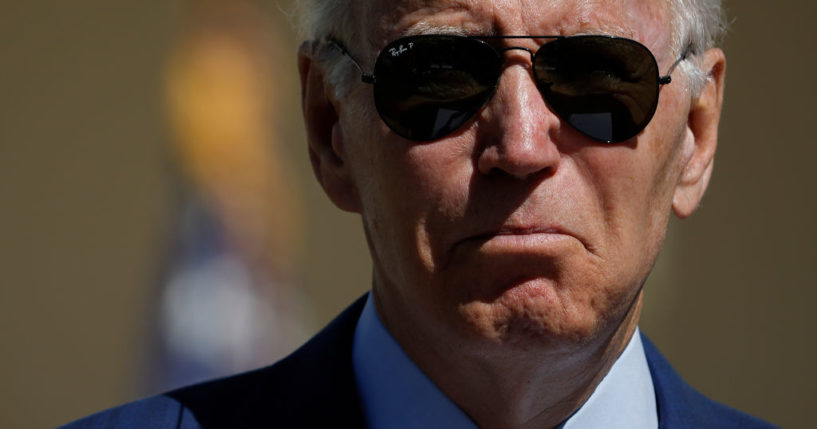 President Joe Biden is facing mockery after he searched for the late Rep. Jackie Walorski (R-Ind.) at the White House.
However, Keith Walorski — one of the late Congresswoman's two brothers — tells the New York Post he does not view the gaffe as "unforgivable."
"It's par for the course," he told the Post. "I feel sorry for him, really."
Advertisement - story continues below
He went on, "He made a phone call after my sister was killed and he was very sincere in his relaying the grief process because he's been through that grief process, he knows all about it."
"All I'm saying right now about the president is bless his heart for trying. Yeah, it was a big mess-up today. Inexcusable? No. Unforgivable? No. I'm not gonna hold it against him. I just feel sorry for him," Keith Walorski added.
He suggested that the president's age, 79, may have played a role in the blunder.
"That's probably a nice way of putting it: He's forgetful. I don't think anybody would look at the things that he's done and said and say that his mind is as sharp as it used to be," he said, adding, "I don't know what else to say. He is doing the best he can do with what he's got right now."
Advertisement - story continues below
Jackie Walorski died in a car crash in August.
During the White House's Conference on Hunger, Nutrition, and Health on Wednesday, Biden asked, "Representative Jackie, are you here? Where's Jackie?
Do you think it is "par for the course"?
"She must not be here," he added.
"Where's Jackie?" Biden asks, referring to Rep. Jackie Walorski, who died in a car accident in August.

The WH was going to play a tribute video to her during this event. pic.twitter.com/FXZKmqEBW0

— Washington Free Beacon (@FreeBeacon) September 28, 2022
Observers quickly presumed he was referring to Jackie Walorski.
Advertisement - story continues below
They pointed to a statement from Biden after her death that stated she had been involved in planning for the conference.
White House Press Secretary Karine Jean-Pierre told reporters the late Congresswoman was "top of mind" for Biden.
She also noted he plans to welcome Walorski's family to the White House on Friday. There will also be a bill signing in her honor.
 Matt Viser of The Washington Post asked Jean-Pierre, "The confusing part is, why if [Walorski] and the family are top of mind does the president think she's living and in the room?"
Advertisement - story continues below
However, the press secretary said she does not believe the incident was "all that unusual."
Truth and Accuracy
We are committed to truth and accuracy in all of our journalism. Read our editorial standards.
Comment Down Below
Conversation