Buttigieg: McConnell Will Have To Decide if He Wants 'Influence Progress' or 'Stop Progress'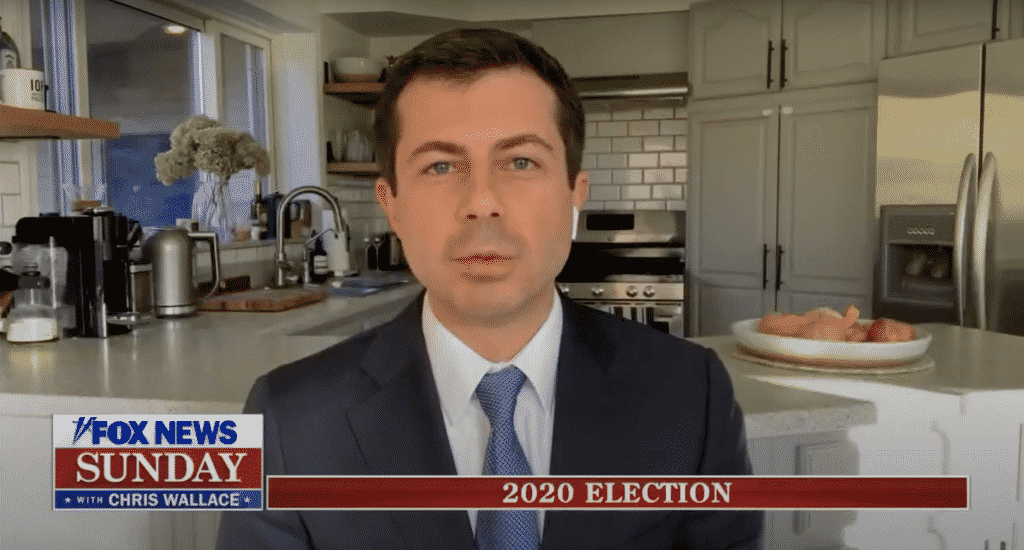 Former presidential hopeful Pete Buttigieg (D) says he believes Democrats have a good shot at winning two special elections for Georgia's Senate seats — which would hand them control of the chamber.
However, if Republicans manage to hold onto their majority, Senate Majority Leader Mitch McConnell (R-Ky.) will have "a decision to make."
"Is his purpose in Washington to defy the American people who along with the president and the House of Representatives will believe in expanding, not taking away, health care, ensuring that the wealthy pay their fair share of taxes instead of slashing their taxes no matter what, raising wages, treating climate change as real?"
He continued, "In other words, Mitch McConnell's going to have to decide whether he wants to help move this country forward and influence progress. Or whether he wants to stop progress."
Buttigieg argued that not only would the Republican Party pay a "devastating price politically," but the American public would "pay a price" if McConnell chooses to block the Democrats' legislative agenda. 
Watch the video below:
President-elect Joe Biden (D) has a long list of policy goals from healthcare to climate change to undoing many of President Donald Trump's deregulation efforts.
However, in order to accomplish many of his big-ticket goals, he would likely need Democratic control of the Senate.
Currently, there are four Senate races that have yet to be called, and Republicans are leading three out of the four. The two Senate races in Georgia are headed toward run-off elections, which could determine the balance of power in the Senate.
Additionally, as Biden will likely face legal challenges to regulations his administration implements — which could be struck down by courts that Trump and Republican senators have spent four years appointing conservatives judges to.
Facing the possibility of a Republican-controlled Senate that will likely impede Biden's agenda, his allies are considering ways the president-elect can implement his agenda without the upper chamber.
The New York Times reports that some of his allies are suggesting he could appoint acting Cabinet secretaries, to bypass the need for Senate approval, to carry out his agenda.