News
California Law Makes State a Sanctuary for Youth and Families Seeking Gender-Affirming Care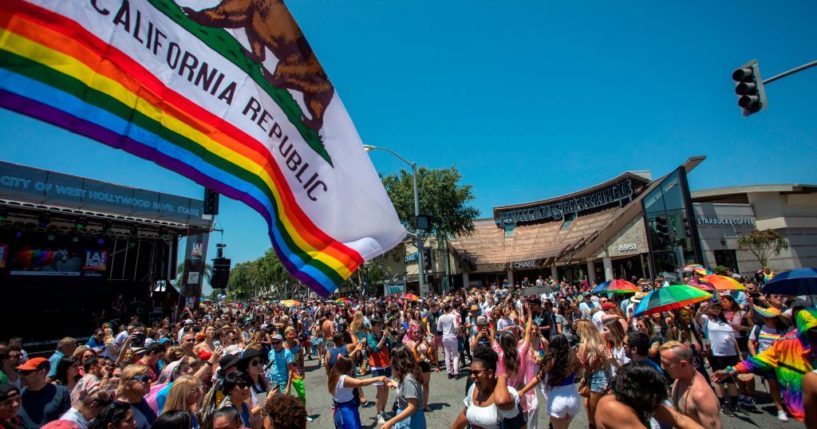 California Governor Gavin Newsom (D) has signed a bill that makes his state a sanctuary for children and families looking for gender-affirming care.
Newsom signed SB-107 on Thursday which will reportedly protect transgender-identifying young people and families from any ban against gender-affirming care, according to the Los Angeles Times.
SB-107, sponsored by Sen. Scott Wiener (D-San Francisco), "would prohibit a provider of health care, a health care service plan, or a contractor from releasing medical information related to a person or entity allowing a child to receive gender-affirming health care or gender-affirming mental health care in response to a criminal or civil action" which took place in a state that bans gender-affirming care for minors.
Advertisement - story continues below
Additionally, the law will "prohibit the enforcement of an order based on another state's law authorizing a child to be removed from their parent or guardian based on that parent or guardian allowing their child to receive gender-affirming health care" in California.
Newsom applauded the bill in a letter written to lawmakers: "In California we believe in equality and acceptance. We believe that no one should be prosecuted or persecuted for getting the care they need — including gender-affirming care."
The governor continued in his comments to the California State Senate, "Parents know what's best for their kids, and they should be able to make decisions around the health of their children without fear. We must take a stand for parental choice."
Advertisement - story continues below
Newsom continued:
"States across the country are passing laws to demonize the transgender community, especially transgender youth and their parents. I cannot put it better than Governor Spencer Cox of Utah – 'rarely has so much fear and anger been directed at so few.' The hate demonstrated by these laws is unfathomable and has contributed to soaring suicide rates. 82% of transgender individuals have considered killing themselves, and 40% have attempted suicide, with suicidality highest among transgender youth. This is unacceptable – we must fight for our youth and their parents."
"With the signing of this bill, California will ensure these kids and their families can seek and obtain the medical and mental health care they need," he concluded.
Truth and Accuracy
We are committed to truth and accuracy in all of our journalism. Read our editorial standards.
Comment Down Below
Conversation