News
Candace Bure Responds With Love Over Backlash on 'Traditional Marriage' Comment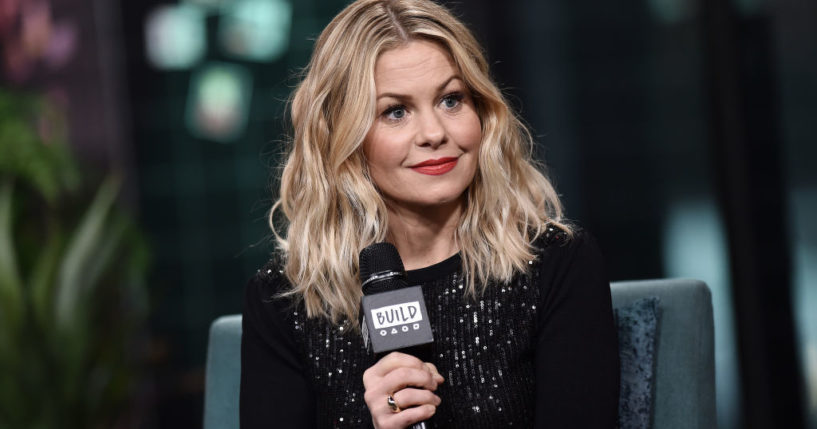 "Full House" actress Candace Cameron Bure broke her silence after receiving backlash over a "traditional marriage" comment she made earlier this week.
Bure took to Instagram on Wednesday to address a statement she made during an interview with The Wall Street Journal that sparked backlash.
The actress said during the interview she moved from the Hallmark Channel to Great American Family (GAC Family) because she thinks "that Great American Family will keep traditional marriage at the core," excluding same-sex couples in its movies.
Advertisement - story continues below
"All of you who know me, know beyond question that I have great love and affection for all people. It absolutely breaks my heart that anyone would ever think I intentionally would want to offend and hurt anyone," she wrote on Instagram. 
Bure added that it saddens her that the media is often seeking to divide everyone, "even around a subject as comforting and merry as Christmas movies."
"But, given the toxic climate in our culture right now, I shouldn't be surprised. We need Christmas more than ever," she continued.
Advertisement - story continues below
Bure further explained she is a "devoted Christian" and believes "that every human being bears the image of God."
"Because of that, I am called to love all people, and I do. If you know me, you know that I am a person who loves fiercely and indiscriminately," she stated.
Bure also called out the "members of the media" "for using this opportunity to fan flames of conflict and hate."
The actress wrote:
"I have a simple message: I love you anyway. To those who hate what I value and who are attacking me online: I love you. To those who have tried to assassinate my character: I love you. To everyone reading this, of any race, creed, sexuality, or political party, including those who have tried to bully me with name-calling, I love you."
Advertisement - story continues below
She concluded her post, writing, "The God we serve is a wildly creative and loving God.
"He didn't just capture a small part of my heart, He has captured all of my heart. He will be reflected in everything I do and say; in my family, my work and my interactions with people from all walks of life," she shared.
This comes after "One Tree Hill" actress Hilarie Burton called Bure a "bigot" on Twitter for her comment.
"Bigot. I don't remember Jesus liking hypocrites like Candy. But sure. Make your money, honey. You ride that prejudice wave all the way to the bank," she wrote.
Truth and Accuracy
We are committed to truth and accuracy in all of our journalism. Read our editorial standards.
Comment Down Below
Conversation