News
Casey Anthony Speaks Out in Docu-Series More Than a Decade After Daughter's Death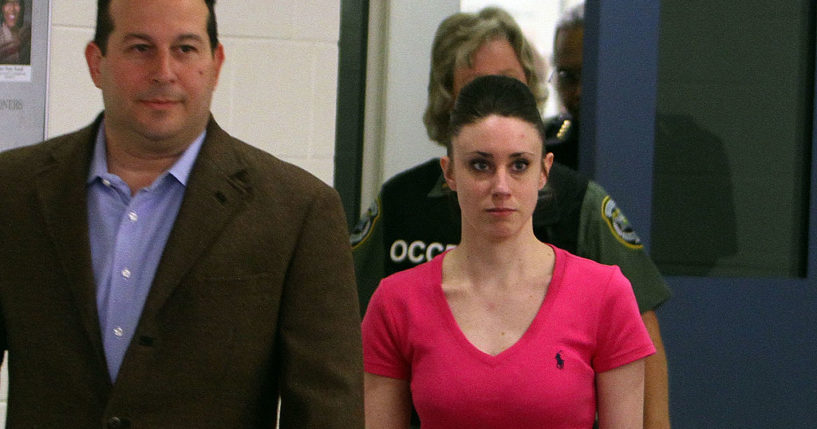 Casey Anthony is opening up more than a decade after she was acquitted of murdering her two-year-old daughter Caylee Anthony.
An official teaser of the three-part docu-series with Casey Anthony titled Casey Anthony: Where The Truth Lies was released on Tuesday.
When she appeared on the screen, Casey Anthony was asked, "Why talk to me now, when you're not getting creative control?"
Advertisement - story continues below
Before she answered, the video transitioned to text that reads, "Casey Anthony speaks."
The director of the Peacock docu-series, Alexandra Dean, gave insight on what the viewers should expect, revealing it will, "cause the American public to look at this story in a new light."
"Since her acquittal in 2011, public opinion of Casey Anthony has been largely shaped by the media convinced of her guilt," Dean continued, per the New York Post.
Advertisement - story continues below
Dean explained that Casey Anthony "had never given an in-depth interview explaining her actions until now."
The docu-series will air on Nov. 29.
On July 16, 2008, Casey Anthony was arrested for the disappearance of Caylee Anthony, who had been missing for a month.
Six months later on December 11, 2008, the skeletal remains of a young girl were found near Anthony's home in a wooded area and was later confirmed to be the remains of Caylee Anthony.
Casey Anthony was found not guilty of first-degree murder on July 5, 2011 after 11 hours of deliberation by the jury.
Advertisement - story continues below
She did admit to lying to police about her daughter's whereabouts, about being employed at Universal Studios, leaving Caylee Anthony with a babysitter, and telling two people, all of whom did not exist.
She was later convicted of lying to police and served three years in prison as she awaited her trial.
In an interview with the Associated Press in 2017, Casey Anthony claimed that she was still uncertain about what happened to her daughter.

Truth and Accuracy
We are committed to truth and accuracy in all of our journalism. Read our editorial standards.
Comment Down Below
Conversation