News
Woody Harrelson: 'Big Pharma and Big Government' Are The 'Last People I Would Trust' With My Health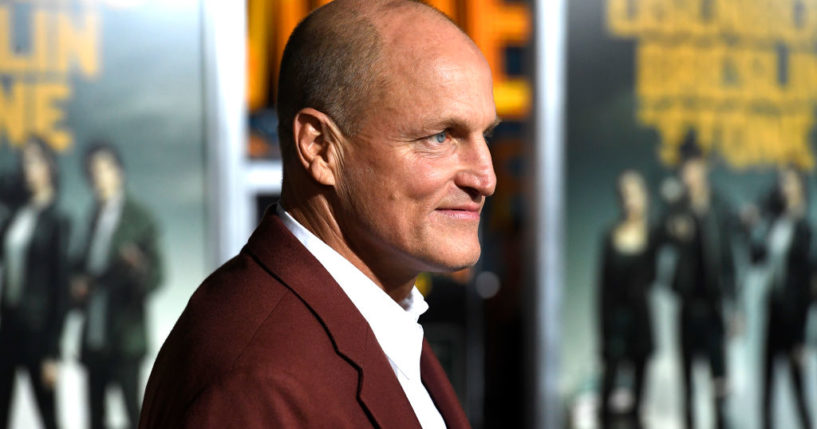 Actor Woody Harrelson said during a recent interview "Big Pharma and Big Government" were the "last people" he wanted to trust for to make health decisions for him.
The "Cheers" actor made his comments during an appearance on the "Club Random with Bill Maher" podcast Sunday where the 61-year-old spoke about the COVID-19 pandemic, among other issues.
Both agreed that they had a healthy skepticism about the pharmaceutical industry and the government and Harrelson went so far as to say he doubted the altruistic nature of the alliance between the two.
Advertisement - story continues below
The issue of COVID-19-related profits came up when Maher asked Harrelson if he believes the pharmaceutical industry would push for "more boosters than are necessary" just for the sake of profit. Harrelson ran with the issue, talking about his frustrations with how the pandemic was handled.
"Like most Americans would not normally trust the government with helping them," Harrelson said. "Like what does the government actually do to help you? They help big corporations, industries, all the people that got…those people into Congress, or ultimately to become President," he added. "Those people all got to get taken care of."
The host agreed, saying that most Americans "don't trust the CDC (Centers for Disease Control and Prevention). We have the polling on this."
Maher's comments about trust in the CDC were backed up by an NBC News survey from early in the year that indicated only about 44% of Americans trust what the CDC had to say about COVID-19.
Advertisement - story continues below
Harrelson went on, saying, "Okay so here's the CDC promoting that we have to do all of these things," the actor shared. "I don't like profiteering in war…Think of the billions of dollars that have gone to Big Pharma."
"Back to my original point, the last people I would trust with my health is Big Pharma and Big Government because neither one of those strike me as caring entities," the actor added. "It's all about profit, they're all about profit. It's obscene the profit they've made."
The two men then pivoted their conversation to question why the government and prevailing medical professionals never seemed to propose any alternative way of fending off COVID-19 saying there was never a proposal to attempt to handle the pandemic "internally." The actor also bemoaned that other therapies not developed specifically for COVID-19, like Ivermectin and Hydroxychloroquine were considered "ridiculous."
"There was no even suggestion if we handle this internally by making our immune systems stronger," Maher explained. "Not just with diet, but some basic things you can do…instead of locking yourself away, get some sun."
Advertisement - story continues below
Harrelson weighed in saying of the promoted narrative for COVID-19 treatment, "There was only one thing that could work and that's the vaccine, right? And so ultimately because of that, billions of dollars was made."
Truth and Accuracy
We are committed to truth and accuracy in all of our journalism. Read our editorial standards.
Comment Down Below
Conversation