News
Cheney Loses GOP Primary — Trump Has a Few Words for Her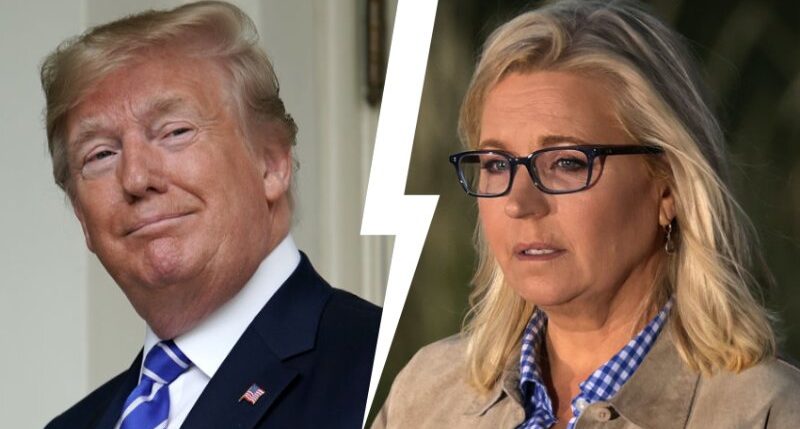 Rep. Liz Cheney (R-Wyo.) is on her way out of U.S. Congress.
The Wyoming Republican and fierce critic of former President Donald Trump lost to attorney Harriet Hageman in the primary on Tuesday. She lost in the Wyoming Republican primary by more than 30 percentage points, per The New York Times.
After congratulating Hageman, who he endorsed, Trump wrote on Truth Social, "This is a wonderful result for America, and a complete rebuke of the Unselect Committee of political Hacks and Thugs."
Advertisement - story continues below
He continued: "Liz Cheney should be ashamed of herself, the way she acted, and her spiteful, sanctimonious words and actions towards others. Now she can finally disappear into the depths of political oblivion where, I am sure, she will be much happier than she is right now. Thank you WYOMING!"
"The people have spoken!" Trump also wrote in response.
He wrote in another post, "Liz Cheney is a fool who played right into the hands of those who want to destroy our Country!"
President Trump on the defeat of anti-American @Liz_Cheney: pic.twitter.com/KAFC0drhIh

— Alex Bruesewitz 🍊 (@alexbruesewitz) August 17, 2022
Advertisement - story continues below
Cheney spoke with "Today" co-anchor Savannah Guthrie on Wednesday morning, sharing that she will make a decision "in the coming months" about possibly running for president.
As The Washington Post reported, Cheney "might be launching a political organization that focuses on Trump, or some think-tank work matched with media appearances."
Are you surprised she lost?
"I'll make a decision in the coming months." — Rep. Liz Cheney said about possibly running for President. pic.twitter.com/b2SjAYVN2W

— TODAY (@TODAYshow) August 17, 2022
Cheney was among the few Republicans who voted to impeach Trump following the riot at the U.S. Capitol on Jan. 6, 2021. She is also a part of the House Jan. 6 select committee.
Out of the 10 Republicans who voted to impeach Trump, "only two advanced to the general election, four lost their primaries and four didn't even try to seek reelection, retiring instead," according to FiveThirtyEight.
Advertisement - story continues below
"Republicans may say in polls that the GOP should accept elected Republicans who disagree with the party, but there is clearly little appetite for those who have rebuked Trump in this way," the outlet writes.
Truth and Accuracy
We are committed to truth and accuracy in all of our journalism. Read our editorial standards.
Comment Down Below
Conversation