News
Dick Cheney Rips GOP Leaders Over Their Response to Jan. 6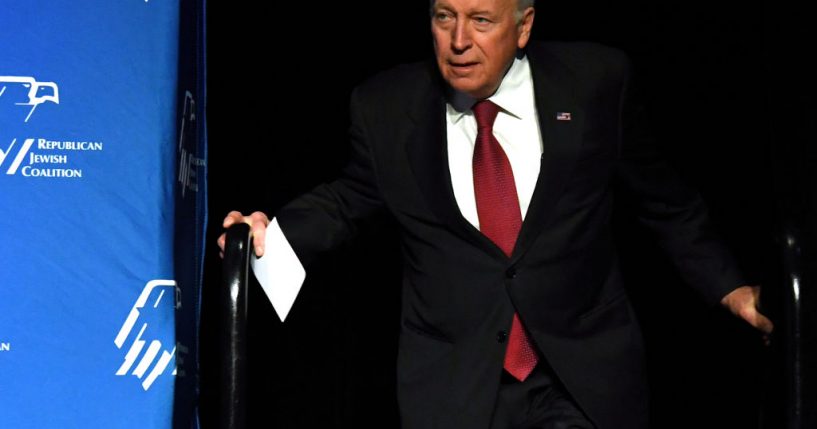 Former Vice President Dick Cheney is criticizing current Republican Congressional leaders for their response to the Jan. 6 riot at the U.S. Capitol.
During a visit to the Capitol on Thursday, Cheney said, "It's not leadership that resembles any of the folks I knew when I was here for 10 years."
Asked about the treatment of his daughter Liz from their party, former VP Dick Cheney replied: "My daughter can take care of herself."

He later added that he came to the Capitol today, on 1/6, to "support Liz" pic.twitter.com/ruHB2Px0fV

— Ali Zaslav (@alizaslav) January 6, 2022
Advertisement - story continues below
In the wake of the riot, House Minority Leader Kevin McCarthy (R-Calif.) dismissed claims that Antifa was behind the riot, as IJR reported.
"Some say the riots were caused by Antifa. There is absolutely no evidence of that, and conservatives should be the first to say so," he said during a speech on the House floor.
He added, "The president bears responsibility for Wednesday's attack on Congress by mob rioters. He should have immediately denounced the mob when he saw what was unfolding."
Still, he argued it was a "mistake" to impeach former President Donald Trump.
Advertisement - story continues below
Weeks later, McCarthy traveled to Trump's Mar-a-Lago resort to meet with the former president.
Earlier this year, House Republicans voted to remove Rep. Liz Cheney (R-Wyo.), the daughter of the former vice president, (R-Wyo.), from her role as the No. 3 Republican in the chamber after she repeatedly criticized Trump.
However, McCarthy later claimed she was not ousted from her leadership role to punish her. He told reporters in November, "That's an election. She didn't get punished by that. She lost an election. I'm sorry. People go up for election all the time. No basis there."
The Republican leader also criticized Cheney and Rep. Adam Kinzinger (R-Ill.) for accepting House Speaker Nancy Pelosi's appointments to serve on the House select committee investigating the Jan. 6 riot.
When Dick Cheney was asked how about the treatment his daughter has received from her fellow Republicans, he said, "My daughter can take care of herself."
Advertisement - story continues below
Still, he added that he felt she is "doing a hell of a job."
Truth and Accuracy
We are committed to truth and accuracy in all of our journalism. Read our editorial standards.
Comment Down Below
Conversation