Commentary
Who Could Have Seen This Coming? Chipotle Tests Out Robot Chip Maker As CA Passes Fast Food Bill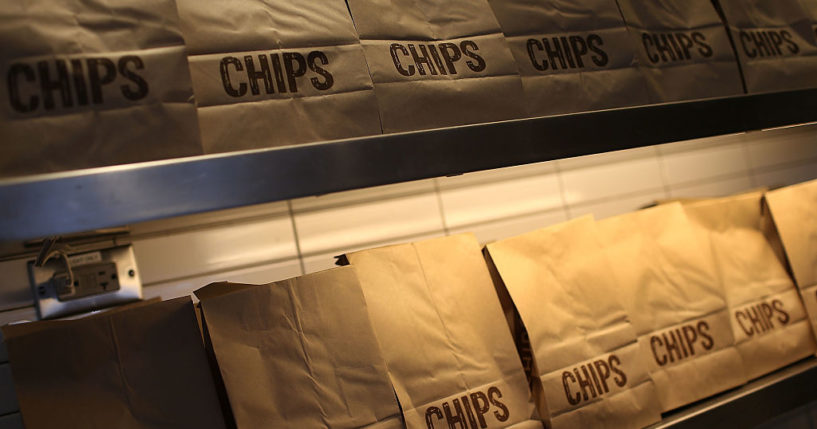 In theory, fighting to increase the minimum wage for fast food and retail workers may sound like a good idea.
Until advocates of raising the minimum wage realize workers will probably be replaced with robots.
In a press release on Monday, Chipotle announced it is "piloting advanced technologies to enhance its employee and guest experience by streamlining operations and reducing friction."
Advertisement - story continues below
In Southern California locations, the restaurant chain is "piloting a cook to needs kitchen management system that provides demand-based cooking and ingredient preparation forecasts to optimize throughput and freshness while minimizing food waste."
"Leveraging AI and machine learning, the system monitors ingredient levels in real time and notifies the crew how much to prep, cook and when to start cooking, while automatically populating real time production planning for each restaurant," it added.
Curt Garner, Chief Technology Officer, said, "The new kitchen management system has alleviated manual tasks for our crew and given restaurant managers the tools they need to make informed in the moment decisions, ultimately enabling them to focus on an exceptional culinary and an outstanding guest experience."
And in worse news for workers hoping to benefit from higher wages, the chain also revealed it is testing out a robot to cook chips.
Advertisement - story continues below
"CHIPPY, which integrates culinary traditions with artificial intelligence to make tortilla chips, was relocated from the Chipotle Cultivate Center to official installation in-restaurant," the release said. "Chippy will start cooking chips for guests next month in a Fountain Valley, CA location while the brand leverages its stage-gate process to listen, test and learn from crew and guest feedback before deciding on a national implementation strategy."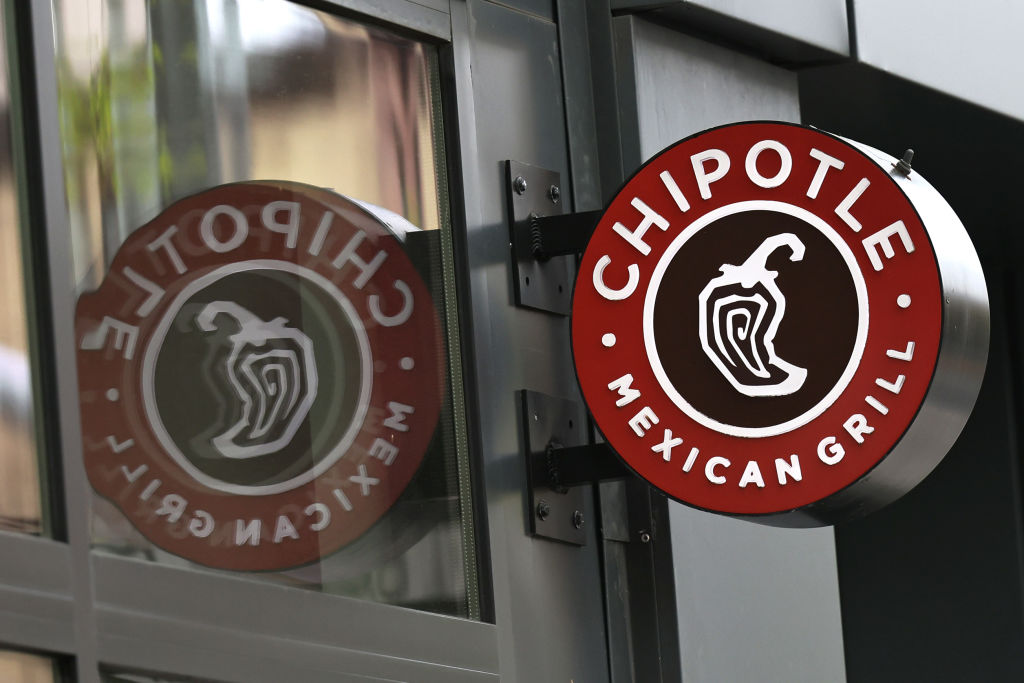 Do you think we will see more automation?
The move comes after Newsom signed a crazy piece of legislation, A.B. 257, that gives a 10-member Fast Food Council the power to regulate the minimum wage for fast food restaurants, as well as anti-discrimination and workplace safety regulations.
Any wage increases will be capped at $22 per hour for the first year. However, there can be cost of living increases in the coming years. And The Wall Street Journal points out that even if the panel is not renewed "inflation-adjusted wage increases for workers would continue."
Chipotle says Chippy has been in the works since the beginning of the year. So its rollout is more than likely not a direct response to the legislation.
Advertisement - story continues below
But it is just another step toward automation, and it should have labor advocates questioning whether pushing for higher wages is really benefitting workers.
This push to automate jobs in fast food restaurants is something we should expect more of as costs continue to rise for labor at the behest of labor advocates. One estimate suggested labor costs could soar 60% in California because of the new legislation.
Already we've seen kiosks where people can order their meals popping up in fast food restaurants and replacing some employees. And now, a lot of restaurants are adopting mobile ordering features so people can order food and have it ready when they get to the restaurant.
With artificial intelligence advancing and now that we have dancing robots, it seems we can't be too far away from having robots that can fold burritos or flip burgers, further replacing human employees.
Advertisement - story continues below
But can you blame companies if they further automate their businesses, either? Why would you want to deal with humans who get sick and need breaks and demand raises when robots don't need time off? You don't have to worry about them throwing a fit and walking out in the middle of a shift or demanding a raise either.
Truth and Accuracy
We are committed to truth and accuracy in all of our journalism. Read our editorial standards.
Comment Down Below
Conversation