News
Christina Aguilera Honored for Her Humanitarian Work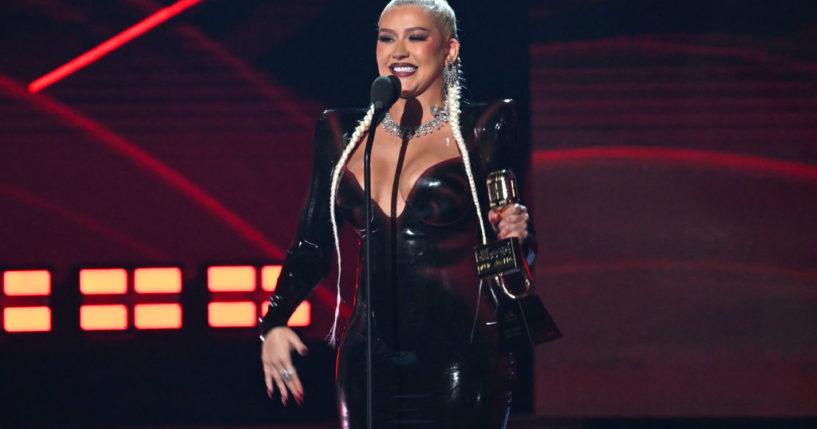 Singer Christina Aguilera has been honored for giving back.
On Sept. 29, Aguilera attended the 2022 Latin Billboard Awards in Miami, Florida, and was given the Spirit of Hope Award.
The award "recognizes her philanthropic and humanitarian contributions beyond her musical work," CNN reports.
Advertisement - story continues below
"You guys are the best. Thank you so much for being a part of this record, a part of my family. So nice to be part of a room that knows how to actually say my name correctly and beautifully," she said.
She also spoke about using her talent to make an impact.
"When I entered this industry as a young girl, I made a promise to myself that I would use my voice and position for something deeper than just making records," Aguilera said. "I wanted my songs to have a genuine purpose."
She added, "Having grown up in an environment that was chaotic, I realized that sharing my story was vital in connecting with others who might struggle to have a voice themselves."
Advertisement - story continues below
Aguilera has spoken openly in the past about the trauma she had to endure in her childhood.
"I witnessed a lot of unpleasant things – a lot of pushing and shoving and fighting and quarrelling. Growing up, I did not feel safe. Feeling powerless is the worst feeling in the world. I turned to singing as an outlet. The pain at home is where my love for music came from," she said, per the Tampa Bay Times.
In her speech, Aguilera said "the messages, lessons, and stories" in her songs are "one of the greatest gifts" she can offer.
"It has always been important for me to use my position with integrity and purpose. I continue to listen to my heart and sing about things, sometimes painful things, that can help others," she said.
Advertisement - story continues below
Aguilera has supported numerous charities such as Refuge, Red Cross, World Food Programme (WFP,) and World Hunger Relief. In 2014, she raised $37 million for world hunger.
Truth and Accuracy
We are committed to truth and accuracy in all of our journalism. Read our editorial standards.
Comment Down Below
Conversation