News
Christina Applegate Talks Finishing Her Netflix Show While Struggling With Multiple Sclerosis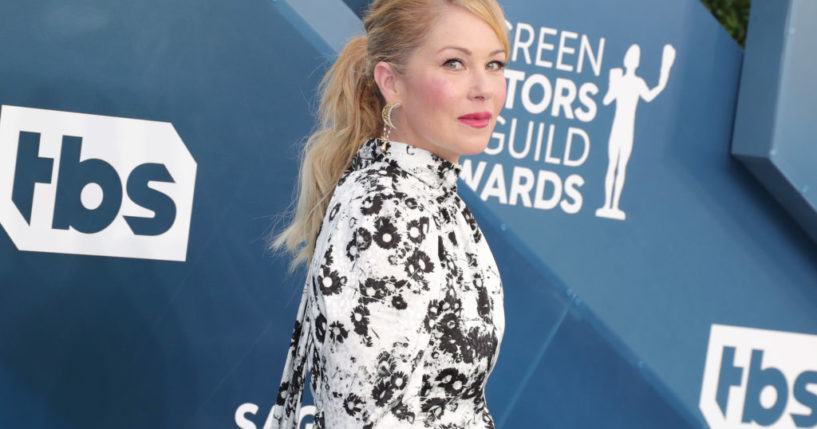 Actress Christina Applegate opened up about her multiple sclerosis diagnosis.
In an interview with The New York Times published Tuesday, Applegate spoke about the warning signs of her illness which included a tingling sensation in her limbs and numbness, something she dealt with for years before getting her official diagnosis.
Multiple sclerosis attacks the nervous system and also causes pain, fatigue, and mood changes, according to National Multiple Sclerosis Society.
Advertisement - story continues below
"I wish I had paid attention. But who was I to know?" she told the outlet.
Applegate revealed that while on the set of her Netflix series "Dead To Me" she felt off balance and was struggling during her scenes, before getting her official diagnosis.
Once her treatment began, production for the show shut down for five months and Applegate explained that after her diagnosis she had to "process" the loss of her life.
Advertisement - story continues below
The script for the show was also changed so that she could be accommodated based on how long she could perform.
"I put on 40 pounds; I can't walk without a cane. I want people to know that I am very aware of all of that," she told the Times.
Applegate admitted that although she is a survivor, she will never accept her diagnosis.
 "Although it's not like I came on the other side of it, like, 'Woohoo, I'm totally fine.' Acceptance? No, I'm never going to accept this. I'm pissed," she said.
In Aug. 2021, Applegate revealed on Twitter that she was diagnosed with the disease.
Advertisement - story continues below
"Hi friends. A few months ago I was diagnosed with MS. It's been a strange journey," she wrote. "But I have been so supported by people that I know who also have this condition. It's been a tough road. But as we all know, the road keeps going. Unless some a–hole blocks it."
Truth and Accuracy
We are committed to truth and accuracy in all of our journalism. Read our editorial standards.
Comment Down Below
Conversation