News
Cleveland Indians Rolls Out Name Change for First Time in Over 100 Years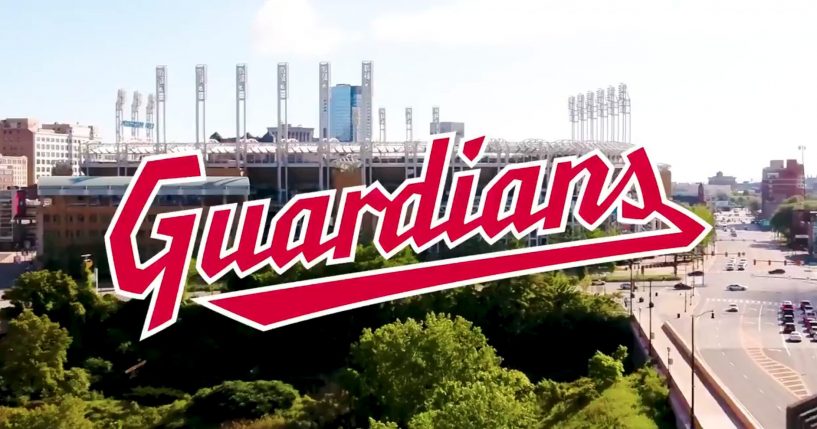 The Cleveland Indians baseball team will change its name to the Cleveland Guardians in the next season.
The team announced the name change on Friday.
The team's Twitter account posted a video narrated by actor Tom Hanks that shared the news of the change.
Advertisement - story continues below
"You see, there's always been a Cleveland — that's the best part of our name," Hanks said. "And now it's time to unite as one family, one community, to build the next era for this team and this city."
Watch the video below:
Together, we are all… pic.twitter.com/R5FnT4kv1I

— Cleveland Indians (@Indians) July 23, 2021
A fresh look from the 216. pic.twitter.com/0W8VTtZ7b0

— Cleveland Indians (@Indians) July 23, 2021
Advertisement - story continues below
The move comes after the team obtained the name Cleveland Indians in 1915. The change to Cleveland Guardians is the fifth name change.
Team owner and chairman Paul Dolan said in a press release, "We are excited to usher in the next era of the deep history of baseball in Cleveland."
Should the team have changed its name?
He continued, "Cleveland has and always will be the most important part of our identity. Therefore, we wanted a name that strongly represents the pride, resiliency and loyalty of Clevelanders."
Dolan went on to offer insight into the decision to how the new name was chosen:
"'Guardians' reflects those attributes that define us while drawing on the iconic Guardians of Traffic just outside the ballpark on the Hope Memorial Bridge. It brings to life the pride Clevelanders take in our city, and the way we fight together for all who choose to be part of the Cleveland baseball family. While 'Indians' will always be a part of our history, our new name will help unify our fans and city as we are all Cleveland Guardians."
Advertisement - story continues below
Last year, it was reported that the team would change its name in the wake of racial justice protests that broke out after the police killing of George Floyd in Minneapolis. The team had for years faced criticism that its name was racist.
The Major League Baseball team is not the only sports team to change its name in the wake of Floyd's death.
Last year, the Washington Redksins changed its name to the Washington Football Team amid complaints that the original name was racist.
Truth and Accuracy
We are committed to truth and accuracy in all of our journalism. Read our editorial standards.
Conversation