Clyburn: House Coronavirus Committee Will Not Look at Trump's Initial Response to the Crisis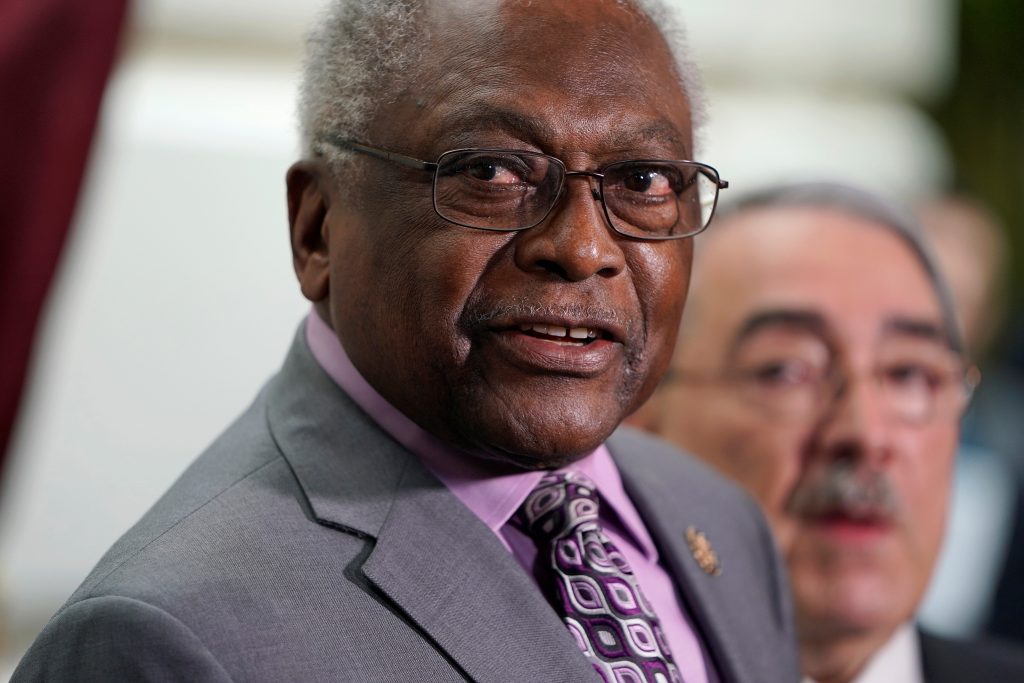 House Majority Whip Jim Clyburn (D-S.C.) is confirming a new "forward-looking" congressional committee will not be investigating President Donald Trump's initial response to the coronavirus outbreak.
Clyburn appeared on CNN's "State of the Union" with Jake Tapper on Sunday where he discussed the role of the bipartisan select committee — which House Speaker Nancy Pelosi (D-Calif.) recently announced the creation of — and their plan going forward.
While the president has faced heightened criticism for his initial response efforts, Clyburn — who will lead the committee — insists that is not his focus, at this point.
"My understanding is that this committee will be forward-looking," told Tapper.
He added, "We're not going to be looking back on what the president may or may not have done, back before this crisis hit. The crisis is with us."
Like Pelosi, Clyburn wants to make sure stimulus funds will be disbursed appropriately. Clyburn will be working with lawmakers to combat profiteering.
He reiterated that the goal is to offer direct assistance to American individuals and families — not "profiteers."
"The American people are now out of work. Millions of them out of work," he said. "The question is whether or not the money that's appropriated will go to support them and their families or whether or not this money will end up in the pockets of a few profiteers."
Check out Clyburn's interview below:
House majority whip Jim Clyburn tells Jake Tapper that his congressional oversight committee will not look at the federal response to coronavirus, but instead focus on things like fraud, price-gouging, and profiteering pic.twitter.com/MnubMoR82m

— John Whitehouse (@existentialfish) April 5, 2020
Clyburn's interview follows a string of reports about growing financial concerns amid the coronavirus outbreak.
Last week, U.S. Secretary of Health and Human Services Alex Azar announced the investigations into hoarding and price gouging, as previously reported on IJR.
As local and state departments face shortages of medical supplies and equipment, profiteers have worked to obtain items and resell at astronomical rates.
Consumers are also plagued with price gouging problems due to shortages of cleaning supplies, such as disinfecting wipes and hand sanitizer, amid the coronavirus pandemic.