Clyburn Slams Tom Cotton's Call for Military to Put Down Rioting in the US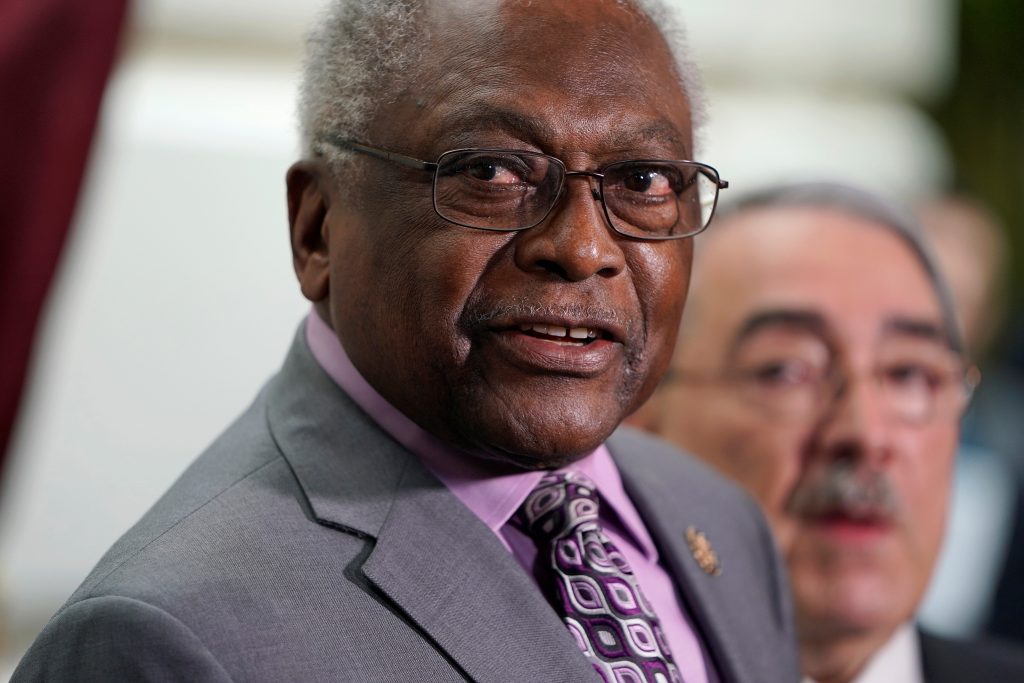 House Majority Whip Jim Clyburn (D-S.C.) is criticizing Sen. Tom Cotton (R-Ark.) for his recent controversial op-ed published in The New York Times.
According to Clyburn, the Arkansas senator should be "ashamed of himself."
"Cotton is from Arkansas. He ought to be ashamed of himself," Clyburn said on Monday during a news conference.
The top-ranking Congressional Democrat called on Cotton to read the 2019 memoir, "Unexampled Courage," which focuses on Isaac Woodard's return from World War II.
Just hours after returning home from WWII in 1946, an honorably discharged army veteran was brutally attacked by police in South Carolina. Clyburn noted the similarities in police brutality then and now.
"He was taken off a bus in Batesburg, South Carolina, by a deputy sheriff; he was in his uniform. And that deputy sheriff took his billy stick and punched his eyes out," Clyburn said. "And that has been the foundation upon which law enforcement in many parts of this country have been established."
Rep. Clyburn: "Cotton is from Arkansas. He ought to be ashamed of himself." https://t.co/96CMtvPywo pic.twitter.com/EFUbPkJAVF

— The Hill (@thehill) June 8, 2020
In the op-ed piece, titled "Send in the Troops," Cotton insisted rioters would "not only will destroy the livelihoods of law-abiding citizens but will also take more innocent lives" if they are "not subdued."
He went on to insist "an overwhelming show of force to disperse" would be the way to "restore order" amid protests.
"One thing above all else will restore order to our streets: an overwhelming show of force to disperse, detain, and ultimately deter lawbreakers. But local law enforcement in some cities desperately needs backup, while delusional politicians in other cities refuse to do what's necessary to uphold the rule of law."
Clyburn's criticism of Cotton's piece follows backlash the Times received from readers and journalists. Due to criticism about the piece, the publication added that the piece "fell short of our standards and should not have been published."
Times Editor James Bennet admitted he had not read Cotton's piece before it was published. He apologized but the internal fallout over the piece ultimately contributed to Bennet submitting his resignation.