Clyburn Vows Not to Acknowledge Committee Members Who Refuse to Wear Masks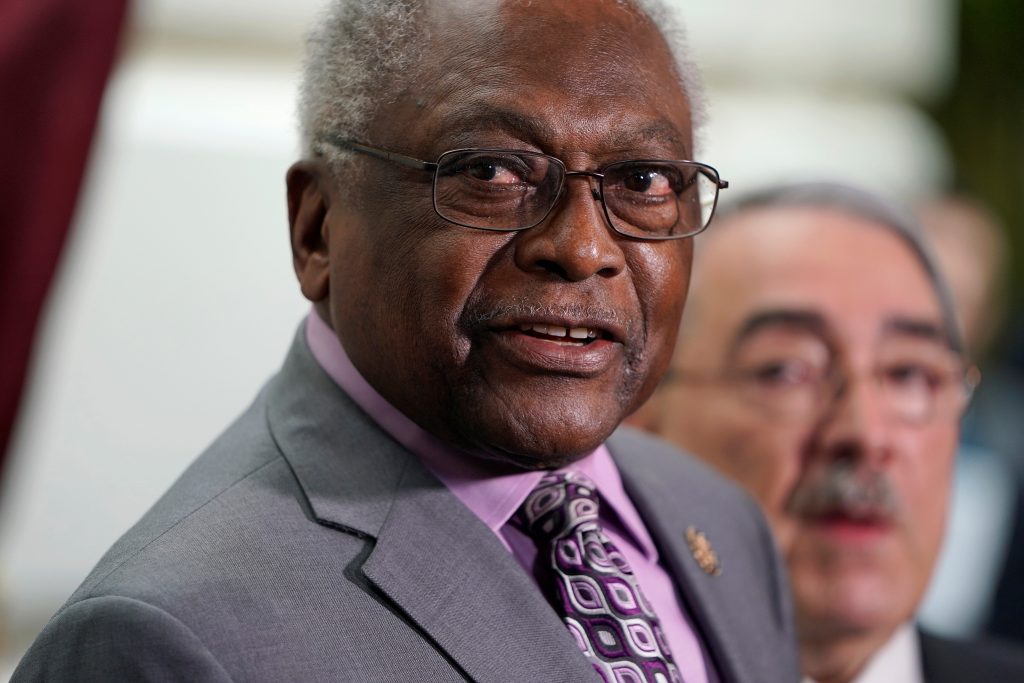 House Majority Whip Jim Clyburn (D-S.C.) announced new stipulations for committee members who refuse to wear masks during hearings.
In a letter addressed to his fellow committee member House Minority Whip Steve Scalise (R-La.), Clyburn recalled what transpired during their committee meaning on Friday.
Most Republican lawmakers failed to wear masks, and according to Clyburn, their actions "undermined the safety of everyone" in close proximity.
The top Democrat referred to guidance released by the Capitol's physician that requires lawmakers to wear face masks while attending any House meetings held "in a limited enclosed space, such as a committee hearing room."
The South Carolina lawmaker is now making it clear that he will not acknowledge members of the select committee overseeing federal response to the coronavirus pandemic who fail to wear masks.
"Going forward, as long as the Attending Physician's requirement to wear masks is in place, I will not recognize any Member of this Subcommittee to participate in person in any Subcommittee meeting or hearing unless the Member is wearing a mask and strictly adheres to the Attending Physician's guidance," he wrote.
Clyburn also noted what he finds "perplexing" about the refusal to wear masks is that Republican lawmakers "asked repeatedly to hold in-person hearings."
"Yet every single Republican Member of the Subcommittee refused to comply," Clyburn wrote.
For those who refuse to wear masks, Clyburn offered for them to participate remotely. Clyburn's demands come as multiple states are seeing upticks in coronavirus cases.
Over the last seven days, several states have reported spikes in infection rates. Some states have even paused reopening due to spikes. Clyburn also stressed the importance of masks.
"Masks save lives," Clyburn wrote. "As members of Congress, we have a responsibility to protect our colleagues, our staffs, our witnesses, the Capitol Police, and custodial and other frontline workers from potentially deadly exposure to the coronavirus."