News
CNN Parting Ways With Brian Stelter — Twitter Explodes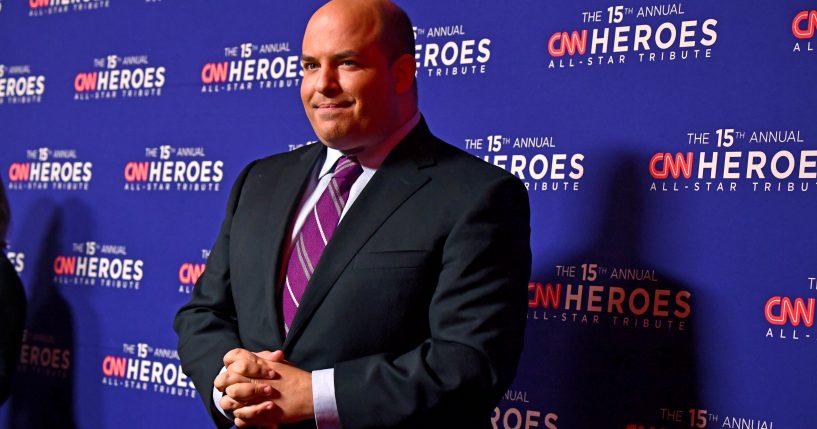 "Reliable Sources" host Brian Stelter's show is being canceled by CNN and he will no longer be a part of the network.
A CNN spokesperson told Fox News Digital, "CNN will end its 'Reliable Sources' program on Sunday, August 21st. As a result Brian Stelter will leave the company. We appreciate his contributions to the network and wish him well as he embarks on new endeavors."
Stelter also told NPR, "It was a rare privilege to lead a weekly show focused on the press at a time when it has never been more consequential."
Advertisement - story continues below
"Reliable Sources" is the longest-running show on the network, as NPR pointed out.
The news of Stelter leaving CNN sparked reaction on Twitter, including from Fox News's Greg Gutfeld, who tweeted, "Yo [Brian Stelter] – my show is hiring."
Yo @brianstelter – my show is hiring.

— GregGutfeld (@greggutfeld) August 18, 2022
Check out other reactions below:
Advertisement - story continues below
I guess @brianstelter wasn't so reliable after all.

— Sara Gonzales (@SaraGonzalesTX) August 18, 2022
Somebody better tell all 3 of Brian Stelter's viewers. https://t.co/a9A7RsHM74

— Mia Cathell (@MiaCathell) August 18, 2022
First Liz Cheney loses her primary by 38 points
Then Brian Stelter gets fired from CNN
It's like Christmas and News Years in August 🤣🤣🤣🤣

— Vince Langman (@LangmanVince) August 18, 2022
Today CNN took tremendous strides in management and operational stategy by firing Brian Stelter. This is no small feat. And should be commended. To repair American's trust in the media they should shut down entirely next.

— Kyle Kashuv (@KyleKashuv) August 18, 2022
Brian Stelter is about to get roasted into oblivion by Tucker tonight

— Caleb Hull (@CalebJHull) August 18, 2022
Advertisement - story continues below
Stelter was informed of the company's decision on Wednesday.
Truth and Accuracy
We are committed to truth and accuracy in all of our journalism. Read our editorial standards.
Comment Down Below
Conversation