News
'Compassionate Soul': Supermodel Tatjana Patitz Cause of Death Revealed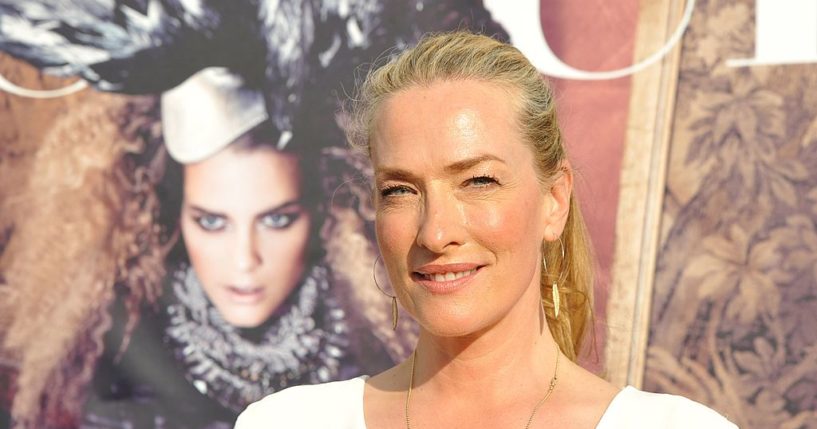 Supermodel Tatjana Patitz's cause of death has been revealed.
Patitz died on Wednesday after a battle with breast cancer according to her agent, Corrine Nicolas. She was 56 years old.
In a statement given to People, Nicolas called Patitz a "compassionate soul."
Advertisement - story continues below
"She is survived by her son, her sister, and her parents. We are all devastated by her passing. She was compassionate soul, kind and generous of heart and an avid advocate of animal rights," she said.
Nicolas revealed that "one of the major causes she supported was the conservation of wild horses."
Vogue was the first to announce the news of her passing and referred to her as, "One of the Original Supermodels."
"Patitz's allure was womanly and knowing, not that of the wide-eyed ingenue, and with her training as an actor, she was a force to be reckoned with," per the outlet.
Advertisement - story continues below
Anna Wintour, global editorial director of Vogue, remembered her as "the European symbol of chic, like Romy Schneider-meets-Monica Vitti."
In a 1988 Vogue profile of the 90's supermodel, Patitz revealed the secret to her success.
"People always said that I looked special; that I didn't look like anyone else. And I was going to make it because of that," she said.
In an interview with The Guardian in 2009, Patitz spoke about putting her son before her career.
Advertisement - story continues below
"For the past five years I have been very active in my son's life. I didn't want to hand him over to a nanny. That's the choice I made. We all have different priorities and that was mine," she said.
She also spoke about the challenges of being a single mother.
"It can be challenging at times, especially with a very young child. You don't have much time for yourself. It can be pretty stressful but it's wonderful," she shared.
In 2022, Patitz referred to her son as the "source" of her happiness.
Truth and Accuracy
We are committed to truth and accuracy in all of our journalism. Read our editorial standards.
Comment Down Below
Conversation