News
Conservative Justice Speaks Out About Supreme Court Leak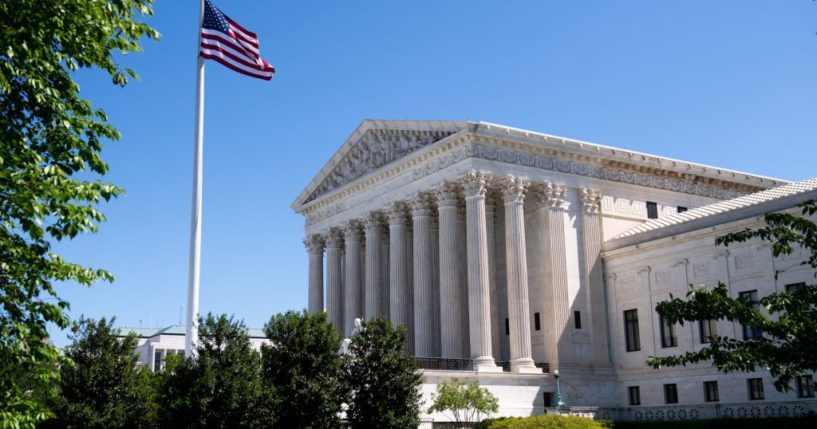 Supreme Court Justice Neil Gorsuch said he hopes the committee will finish their report on the leak of the draft of the Supreme Court's opinion on Dobbs v. Jackson Women's Health.
"The chief justice appointed an internal committee to oversee the investigation," Gorsuch said, according to Fox News. "That committee has been busy, and we're looking forward to their report, I hope, soon."
The majority draft opinion that eventually overturned the landmark decision from 1973– which made abortion legal nationwide–was leaked in May, almost two months before the opinion was officially handed down.
Advertisement - story continues below
According to Fox News, the Supreme Court justice spoke to lawyers and judges Thursday in Colorado Springs at the 10th Circuit Judicial Conference. 
There haven't been many updates since Chief Justice John Roberts asked the Court marshal to launch an internal inquiry, and it's unclear if the court's leak report would be made public.
Fox News was previously informed by numerous sources the investigation has been focused on the roughly 70 court employees who might have had access to the draft ruling.
According to sources cited by Fox News, there are about thirty law clerks who work closely with the justices on their workload and who initially received a lot of attention as potential sources of the leak.
Advertisement - story continues below
The Supreme Court stated a "copy of a draft opinion in an ongoing case" had been made public at the time, but emphasized that this did "not represent a decision by the Court or the final position of any member on the issues in the case."
These were Gorsuch's first public comments since the ruling was handed down in late June which revoked the federal protection for abortion nationwide.
The Supreme Court handed down its verdict in the case just days before the end of its term, which ended in late June.
The Supreme Court will reconvene in October just weeks before Americans vote in the 2022 midterm elections.
Truth and Accuracy
We are committed to truth and accuracy in all of our journalism. Read our editorial standards.
Comment Down Below
Conversation