News
Cruz Suggests There Are 'Potentially Multiple Grounds to Consider for Impeachment' of Biden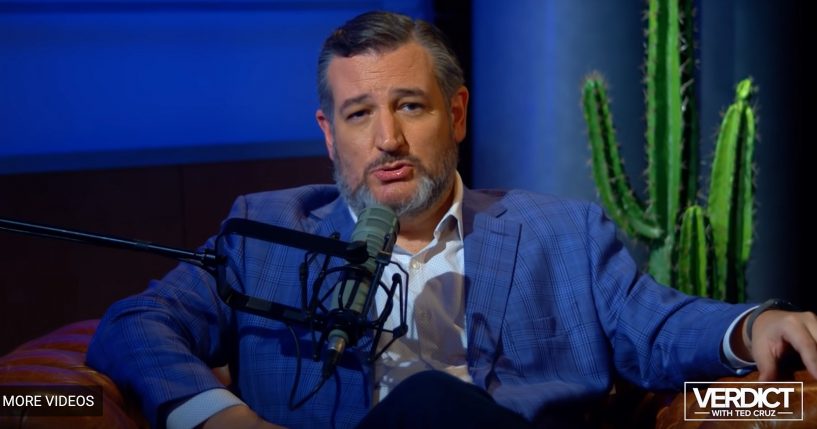 Sen. Ted Cruz (R-Texas) believes there are "potentially multiple grounds" on which a Republican-controlled House could launch an impeachment proceeding against President Joe Biden.
During a recent episode of the "Verdict With Ted Cruz" podcast, The Daily Wire's Michael Knowles asked the Texas senator, "Do you think there's any chance that a Republican House would impeach President Biden?"
"Yea, I do think there's a chance of that, whether it's justified or not," Cruz responded.
Advertisement - story continues below
He continued, "The Democrats weaponized impeachment. They used it for partisan purposes to go after Trump because they disagreed with him. And one of the real disadvantages of doing that… is the more you weaponize it and turn it into a partisan cudgel, you know, what's good for the goose is good for the gander."
"I said at the time, when we have a Democratic president and a Republican House, you can expect an impeachment proceeding. That's not how impeachment is meant to work. But I think the Democrats crossed that line," Cruz added. "I think there will be enormous pressure on a Republican House to begin impeachment proceedings. I think there are potentially multiple grounds to consider for impeachment."
Watch the video below (beginning at 43:00):
Advertisement - story continues below
He went on to say Biden's handling of the surge of migrants at the southern border could be grounds for impeachment, suggesting the president has allowed "two million people to come here unimpeded in direct contravention of his obligation under Article Two of the Constitution to take care that the laws be faithfully executed."
"That's probably the strongest grounds right now for impeachment. But there may be others," Cruz claimed.
Do you think there are "multiple grounds" to start an impeachment proceeding?
As Congressional Democrats carried out their first impeachment of former President Donald Trump, Cruz told CBS DFW, "What this means is every president is going to be impeached going forward if the House happens to be in the opposing party. That's wrong."
Truth and Accuracy
We are committed to truth and accuracy in all of our journalism. Read our editorial standards.
Comment Down Below
Conversation