Cruz on Being Added To Trump's List of Potential SCOTUS Nominees: 'It's Not the Desire of My Heart'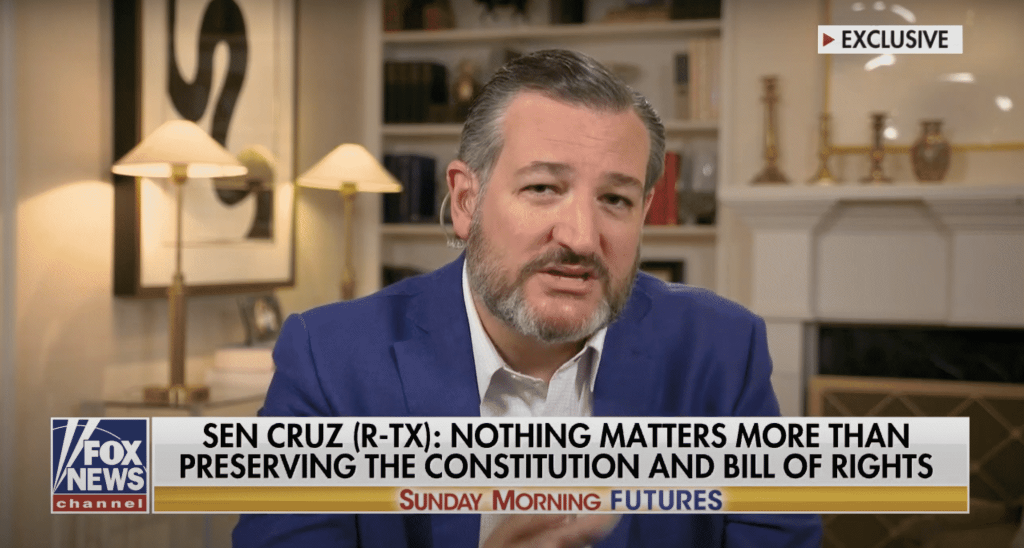 Sen. Ted Cruz (R-Texas) says one of the most important issues of the 2020 presidential election is the nomination of Supreme Court justices.
Cruz told Fox News' Maria Bartiromo why he believes it is essential that Republicans maintain control of the Senate and the White House and appoint conservative justices.
He shared examples of several legal challenges, which he said threatened Constitutional rights but were struck down at the Supreme Court.
Bartiromo noted that President Donald Trump recently added him to a list of potential Supreme Court nominees and asked if he would want a position on the court.
"You know, I don't," Cruz responded. "It is deeply honoring. It's humbling to be included in the list. I'm grateful that the president has that confidence in me. But it's not the desire of my heart."
He continued, "I want to be in the political fight. I want to be fighting to nominate and confirm three, four, five principled Constitutionalist justices. But that's not where I want to serve. I want to stay fighting right where I am in the U.S. Senate."
Watch the video below:
On Sept. 9, Trump announced a new list of 20 potential Supreme Court nominees if a vacancy opened up on the court during a potential second-term.
Trump included Cruz, as well as Republican Sens. Tom Cotton (Ark.) and Josh Hawley (Mo.). However, Hawley said he was not interested in being nominated to the court.
Meanwhile, Cotton said he was "honored" to be included in the list and said he would accept the nomination.
Trump hailed those on the list as individuals who would uphold the country's "founding principles" if they were confirmed. Additionally, he challenged Democratic presidential nominee Joe Biden to release his own list of potential Supreme Court nominees.
Currently, the Supreme Court has a 5-4 conservative majority, with two justices — Neil Gorsuch and Brett Kavanaugh — appointed by Trump.