Cuomo Accuser Blasts His Apology: 'It's Not an Issue of My Feelings'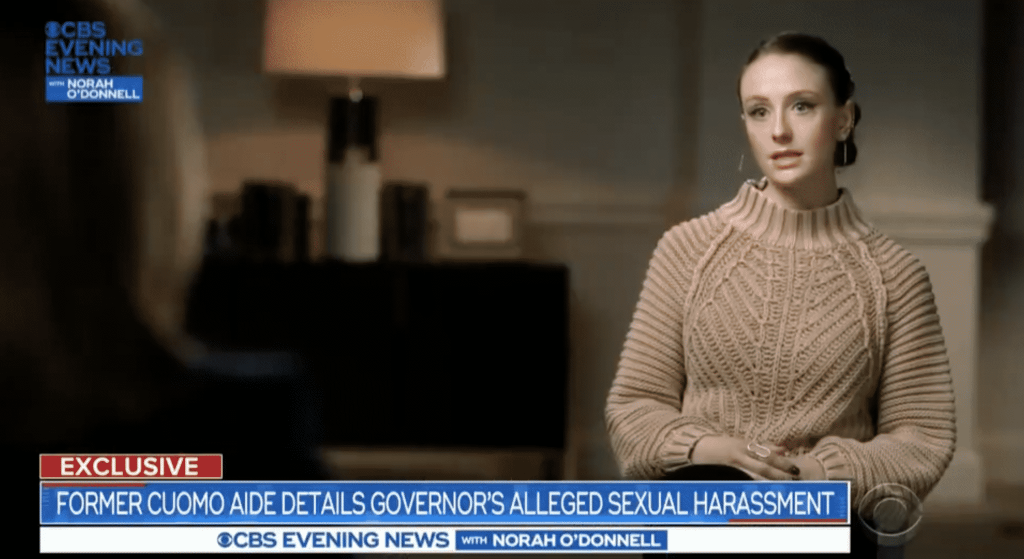 Charlotte Bennett, a former aide to New York Gov. Andrew Cuomo (D) who accused him of sexual harassment, is firing back after he issued an apology claiming he did not know he made her feel uncomfortable.
Cuomo has denied that he knowingly acted inappropriately and apologized to the women who have accused him of harassment. He has also previously claimed that his actions and comments were misinterpreted by his accusers.
In an interview on CBS News on Thursday night, Bennett said, "It's not an apology, it's not an issue of my feelings, it's an issue of his actions."
"The fact is that he was sexually harassing me, and he has not apologized for sexually harassing me. And he can't even use my name," she added.
Watch the video below:
CUOMO ACCUSER SPEAKS OUT: In her first television interview, Charlotte Bennett, a former aide to Gov. Andrew Cuomo, speaks with @NorahODonnell about her allegations of sexual harassment against the governor, providing the most detailed account yet from one of Cuomo's accusers. pic.twitter.com/MOS0iViBfw

— CBS Evening News (@CBSEveningNews) March 4, 2021
The former aide alleges Cuomo asked about her personal life and told The New York Times, "I understood that the governor wanted to sleep with me, and felt horribly uncomfortable and scared."
Bennett also addressed Cuomo's claim that his words were misinterpreted.
She said, "I understood him loud and clear. It just didn't go the way he planned."
During a press conference on Wednesday, Cuomo addressed the allegations against him. He said, "I now understand that I acted in a way that made people feel uncomfortable. It was unintentional, and I truly and deeply apologize for it."
"I feel awful about it. And frankly, I am embarrassed by it," he added.
Still, he maintained that he "never touched anyone inappropriately." He also said he did not know that he made his accusers feel uncomfortable.
"I certainly never meant to offend anyone, or hurt anyone, or cause anyone any pain. That is the last thing I would ever want to do," he said.
In an earlier statement, the governor said he has "teased people about their personal lives," however, "I mean no offense and only attempt to add some levity and banter to what is a very serious business."
Despite his denials and apologies, Cuomo is facing bipartisan calls for his resignation.