News
Dem Rep Claims Biden Is 'Trying' to Unite the Country After 4 Years of 'Dictatorial Autocratic Rule'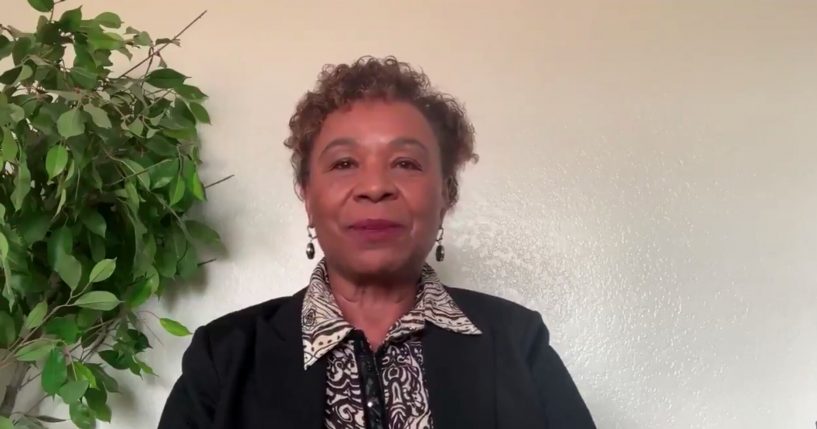 A Democratic lawmaker insists that President Joe Biden is working to unite a country that experienced four years of "dictatorial" rule under former President Donald Trump.
On Thursday, Rep. Barbara Lee (D-Calif.) said, "This president has been fighting from day one very hard on behalf of the American people. Now what I have to say is this, people are really more familiar with the last four years in terms of dictatorial autocratic rule out of the White House by Donald Trump."
"And so, this president has been trying for the last 10 months to make sure that he brings the country together on behalf of everyone in our country and the agenda that he campaigned on. Yes, it's very difficult. No one said it was going to be easy," she continued.
Advertisement - story continues below
Finally, Lee said, "But I tell you one thing, he's been fighting every day to bring consensus to [Congessional Democrats] as well as our speaker. And in fact 96, 97% of our Democratic caucus we're together. And so focusing on the glass half empty, I think, is what people are doing because they're frustrated. They want to see something happen right away."
Watch the video below:
Dem. Rep. Barbara Lee says that Biden has been trying to "make sure that he brings the country together" after 4 years of "dictatorial autocratic rule." pic.twitter.com/TmrbkuNNfe

— The First (@TheFirstonTV) October 7, 2021
Biden campaigned on a pledge of unifying the country, but since the early days of his presidency, Republicans accused him of breaking his unity pledge as they pointed to his legislative agenda and what they felt was a lack of bipartisanship cooperation and compromise on legislation.
Advertisement - story continues below
A recent Quinnipiac poll found that a majority of Americans disapprove of Biden's handling of the economy, the military, taxes, immigration issues, the COVID-19 pandemic, foreign policy, and the situation at the U.S.-Mexico border.
The poll also found that 55% say the Biden administration is "not competent in running the government."
Truth and Accuracy
We are committed to truth and accuracy in all of our journalism. Read our editorial standards.
Conversation