Commentary
Dem Creates Big Issue After Urging Newsom to Appoint Black Woman if Feinstein Does Not Finish Her Term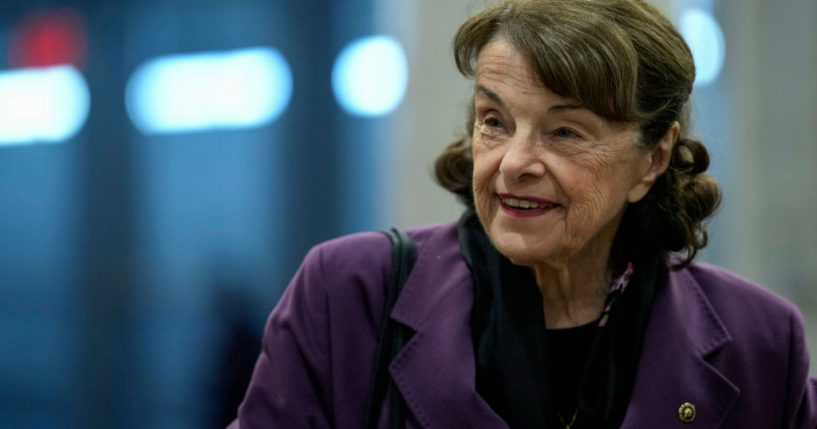 Rep. Katie Porter (D-Calif.) has put herself in a bit of a pickle by arguing the Senate needs more diversity in the chamber while she continues her campaign for the Senate.
During an interview with NBC 4, Porter noted California Gov. Gavin Newsom (D) has vowed to appoint a Black woman if Sen. Dianne Feinstein (D), 89, does not finish her term.
"The governor has made that commitment publicly to the people of California, and I think elected officials should keep their promises," the congresswoman told the outlet.
Advertisement - story continues below
Porter added, "I think there's a reality that we need more diversity of voices in our Congress, we need more people with different kinds of experiences and that means we do need more Black people in the Senate, we need more Black women in particular."
Not only are Dems running before Feinstein announces her plans; they're openly talking about appointing her replacement if she resigns early.https://t.co/iw6Iw6y63k

— Aaron Blake (@AaronBlake) February 7, 2023
Feinstein has not shared whether she will run for reelection in 2024. She is the oldest member of the Senate.
But already, Porter and Rep. Adam Schiff (D-Calif.) have announced they will run for her seat.
Advertisement - story continues below
Porter, who is white, defended running for Feinstein's seat despite sharing her view the Senate needs more diversity.
"I have a track record for fighting for the very kinds of issues that make a difference in the lives of Black Americans and Black communities," she told NBC 4.
Do you think Porter should drop out?
Porter added, "Black Americans do not get people helping them with issues like healthcare, with housing, with being cheated by scam artists, and those are some of the fights I've taken on."
Porter's position is perfectly defendable from a perspective less focused on diversity for diversity's sake.
Let the voters choose between candidates with similar values. And if they believe it is important for the Senate to have a Black woman in the chamber, they will make that decision.
Advertisement - story continues below
But by the Left's standard, her position could be seen as a severe violation: If Porter believes there should be a Black woman in the Senate, as a white woman, she is in the way of progress and should drop out.
And an even worse situation for the congresswoman would be if Feinstein resigned, Newsom appointed a Black woman, and Porter decided to continue her campaign.
In such a scenario, she would be a white woman seeking to oust a Black woman — practically an unforgivable sin for the Left. The only thing worse would be a white male in this case.
They say actions speak louder than words. Now is the time, Rep. Porter. Nothing is stopping you from dropping out and encouraging a Black woman to run for the Senate if you truly believe the chamber needs more diversity. Be the change you wish to see in the world.
Truth and Accuracy
We are committed to truth and accuracy in all of our journalism. Read our editorial standards.
Comment Down Below
Conversation