Commentary
Dem Makes Totally Unfounded Claim That GOP Started Planning Jan. 6 From 'Day 1' After Trump's 'First Election'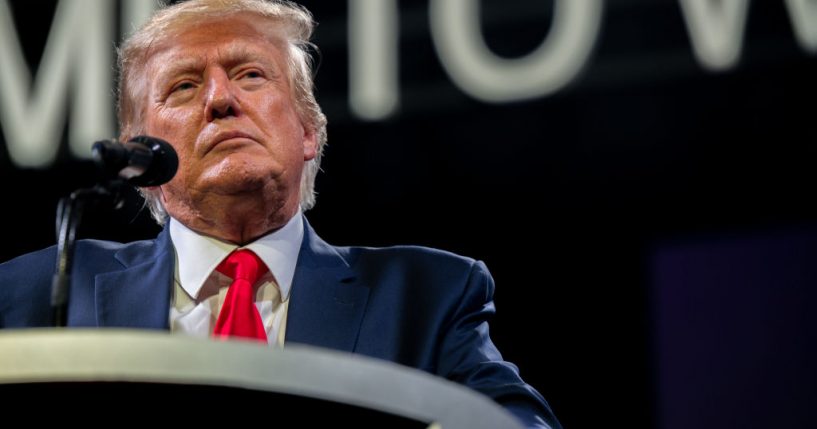 A Democratic lawmaker is throwing out a new theory that posits that the Jan. 6 riot at the U.S. Capitol was actually years in the making.
During an appearance on MSNBC on Wednesday, Rep. Norma Torres (D-Calif.) said, "As a former 911 dispatcher, listening to the radio traffic of officers screaming, asking for help through that entire ordeal, what that tells me is that everyone of those Republicans that have been identified and the leadership, the GOP leadership in Congress and in the Senate knew about it. They were in on it. They knew that the president was trying to force his way into staying another four years.
She continued, "More and more to me, it appears that this was something that was being planned from Day 1 after his first election way back when he first won."
Advertisement - story continues below
Torres added:
"They were planning the reelection. They knew that they couldn't win because they had a candidate who was so grossly incompetent in being the President of the United States. Every time he opened his mouth it was violence. Violence against immigrants. Violence against women. Violence against [the] LGBTQ community. Anybody who would stand in his way and not agree with him."
Watch the video below:
Advertisement - story continues below
This is quite a bizarre claim.
For one, few — if any — lawmakers or commentators have publicly suggested that Congressional Republican leadership was "in on" the riot, much less that they had been planning it for years.
Unless Torres has some information that we don't know about, it seems unlikely that the committee will provide evidence that members of Republican leadership helped plan an attack on the place they work that could have led to the deaths of their colleagues.
Second, going back to 2016, there was a decent amount of Republicans in the aftermath of Trump's victory who felt that conservatism was ascendent and that the liberals had gone too far to the left and alienated large swaths of the country.
The notion that Republicans believed in those days that only a coup could provide Trump a second term just seems to be ridiculous.
Advertisement - story continues below
And claims like this surely won't help win conservatives over to listen with open minds to the information being detailed by the Jan. 6 committee.
Already, many conservatives feel that Democrats are using Jan. 6 as a cudgel to hurt Republicans in the upcoming elections and to try to distract from inflation or high gas prices.
It is important for Americans, to understand Trump's mindset in the run-up to the riot, to clearly see how he tried to subvert the country's electoral process to stay in power, and to know who was involved and who went along with the scheme.
Those details are important so voters can determine whether they believe Trump and other lawmakers are fit for office.
Advertisement - story continues below
But when Democrats throw out wild theories, it just provides fodder for conservatives to brush details about the riot by claiming the focus on it is just a political effort to hurt Trump and Republicans.
Truth and Accuracy
We are committed to truth and accuracy in all of our journalism. Read our editorial standards.
Comment Down Below
Conversation