News
Details Revealed of 'Good Samaritan' Who Shot Gunman at Indiana Mall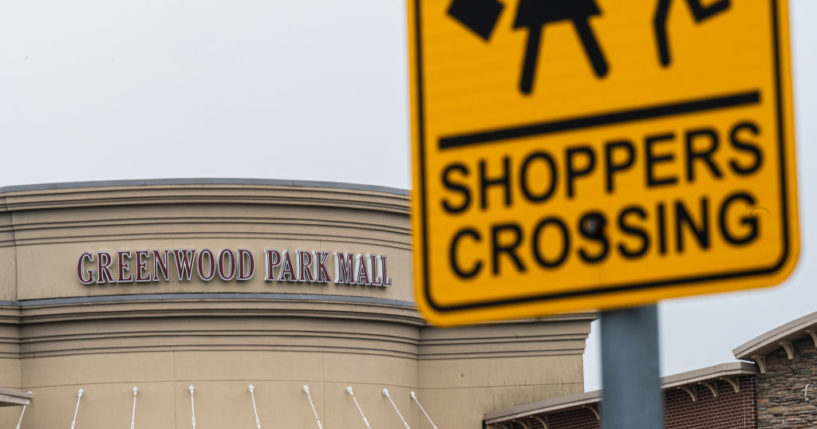 After being called a "good Samaritan," details of the bystander who stopped the gunman at a mall in Indiana are being revealed.
The shooter, using an AR-15-style rifle, killed three people and two others were injured at Greenwood Park Mall in Greenwood, Indiana, on Sunday.
While shopping with his girlfriend, bystander Elisjsha Dicken, 22, was legally carrying a Glock handgun, according to CNN.
Advertisement - story continues below
Per CNN affiliate WTHR, Dicken told his girlfriend to "get down and stay down." The bystander, Dicken "steadied himself against a pole and fired ten rounds at the gunman from about 40 yards away," as the outlet wrote.
Greenwood Police Chief James Ison said of Dicken earlier in the week, "His actions were nothing short of heroic. He engaged the gunman from quite a distance with a handgun. Was very proficient in that, was tactically sound and as he moved to close in on the suspect, he was also motioning for people to exit behind him."
Ison told WRTV, "I am 100% certain that many more people would have died last night if it wasn't for his heroism."
Dicken had no police or military training. He learned to shoot a gun from his grandfather.
Advertisement - story continues below
As the gunman tried to move back into the bathroom, he fell to the ground. The time between when the shooter exited the bathroom and began shooting on a food court, and when he was shot by Dicken was 15 seconds.
Johnson County Coroner Mike Pruitt shared on Tuesday that the autopsy of the gunman revealed eight gunshot wounds and none self-inflicted, according to WRTV.
After the Greenwood police chief labeled Dicken a "good Samaritan with a handgun," gun control advocates did not express praise.
Instead, journalist David Leavitt tweeted, "It wasn't a 'Good Samaritan' at Greenwood Park Mall. It was an armed vigilante. Republicans don't understand the meaning of 'Good Samaritan.'"
Dicken does not plan to issue a statement on the shooting yet out of respect for those killed and the investigation by the police.
Truth and Accuracy
We are committed to truth and accuracy in all of our journalism. Read our editorial standards.
Comment Down Below
Conversation