News
Don Lemon 'Terminated' by CNN After Months of Controversy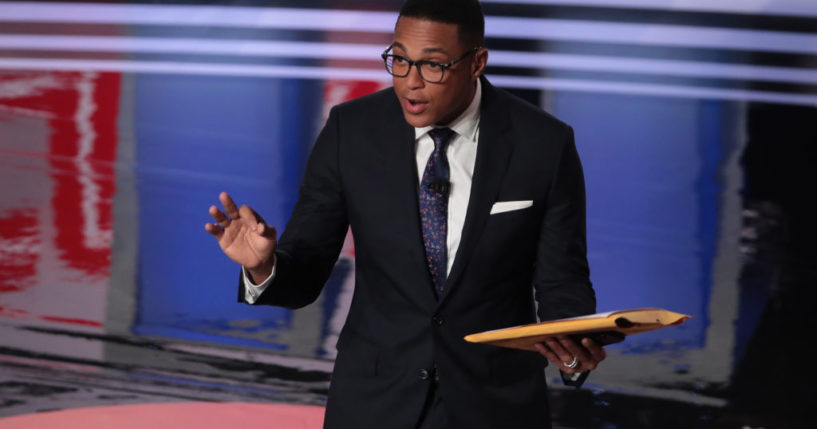 CNN's Don Lemon is leaving the network.
The New York Times reported Monday, "Lemon, a star anchor who was a fixture of the network's prime-time lineup before enduring a short but controversial tenure as a morning show co-host."
In a statement, CNN's chairman, Chris Licht, said, "CNN and Don have parted ways."
Advertisement - story continues below
"Don will forever be a part of the CNN family, and we thank him for his contributions over the past 17 years. We wish him well and will be cheering him on in his future endeavors."
Don Lemon OUT at CNN. Here is the note from Chris Licht. pic.twitter.com/9zfcaXwQ5s

— Oliver Darcy (@oliverdarcy) April 24, 2023
In a statement posted on Twitter, Lemon said, "I was informed this morning by my agent that I have been terminated by CNN."
"I am stunned. After 17 years at CNN I would have thought that someone in management would have had the decency to tell me directly. At no time was I ever given any indication that I would not be able to continue to do the work I have loved at the network," it added.
Advertisement - story continues below
— Don Lemon (@donlemon) April 24, 2023
The Times notes Lemon was "one of CNN's most recognizable stars" and had "a reputation as a fiery political commentator during his eight years as a prime-time anchor."
Are you surprised by this?
"But inside the network, he began to lose support after he made remarks in February about women and aging that were widely perceived to be sexist," it added.
In February, Lemon claimed Republican presidential hopeful Nikki Haley "isn't in her prime."
"Sorry, when a woman is considered to be in her prime [is] in her 20s and 30s and maybe 40s," he insisted before telling viewers to confirm his statement by conducting a Google search.
Advertisement - story continues below
UPDATE [04/24/23, 1:18 p.m. EST]: The communications team for CNN tweeted: "Don Lemon's statement about this morning's events is inaccurate. He was offered an opportunity to meet with management but instead released a statement on Twitter."
Truth and Accuracy
We are committed to truth and accuracy in all of our journalism. Read our editorial standards.
Comment Down Below
Conversation