Trump on His 'Name-Calling' on Twitter: I 'Wouldn't Be Here' Without Social Media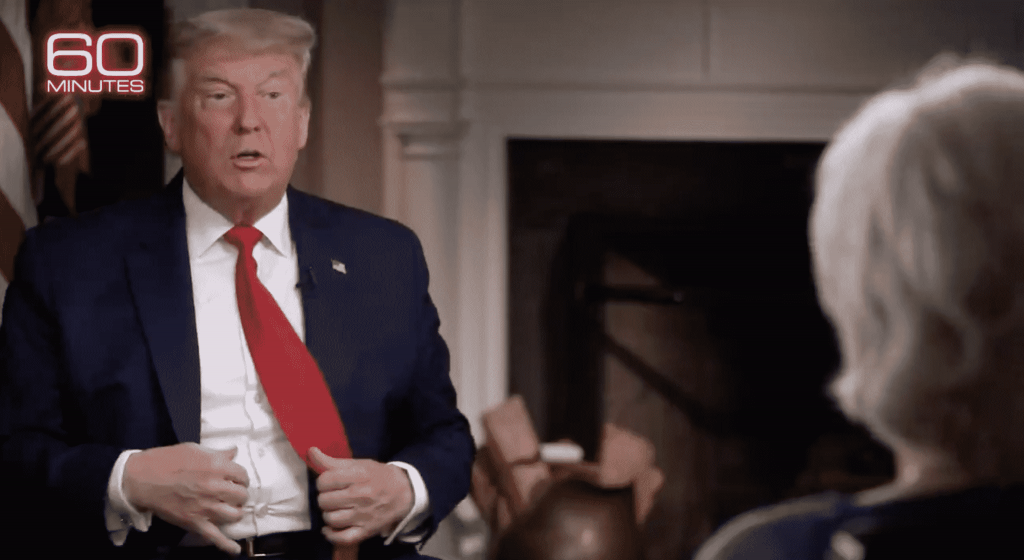 President Donald Trump defended his abrasive Twitter persona during a recent interview with "60 Minutes," saying that he would not be the president if it weren't for social media.
Asked if his "tweets and name-calling are turning people off," Trump said, "No, I think I wouldn't be here if I didn't have social media. But the media is fake, and frankly, if I didn't have social media, I'd have no way of getting out my voice."
Moments later, Trump told interviewer CBS' Leslie Stahl, "You've discredited yourself." When she said, "You know, I didn't want to have this kind of angry—" Trump cut her off, saying, "Of course you did."
Trump then accused Stahl of throwing softball questions to Democratic presidential nominee Joe Biden. When the interviewer said that she has never done a Joe Biden interview, he repeated the line of questioning and walked out of the interview.
Watch the video below:
Asked whether his tweets or name-calling turn people off, President Trump says: "I think I wouldn't be here if I didn't have social media."

Moments later, he abruptly ended the interview. https://t.co/I6zv8qogcF pic.twitter.com/JYfPYOWGym

— 60 Minutes (@60Minutes) October 26, 2020
Trump attempted to get ahead of the "60 Minutes" interview before it aired on Sunday night. During the week, he posted a video of the full interview on Facebook, saying, "Look at the bias, hatred and rudeness on behalf of 60 Minutes and CBS."
Former President Barack Obama ripped Trump for walking out of the interview, telling a crowd in Florida, "[Trump] also sat down with '60 Minutes,' he was asked, 'What's your priority in your second term?' And let me say, I've run for president, Miami. So I just want you to know that it's a good idea to have an answer to this question."
Obama continued, "It's a good idea if you're running for reelection to say, 'Here's what I want to accomplish.' What did Trump say? He got mad and walked out of the interview. He thought the questions were too tough. Too tough. Miami, listen, if he can't answer a tough question like, 'What would you like to do in your second term,' then it's our job to make sure he doesn't get a second term."