Trump: 'George Washington Would Have Had a Hard Time Beating Me Before the Plague'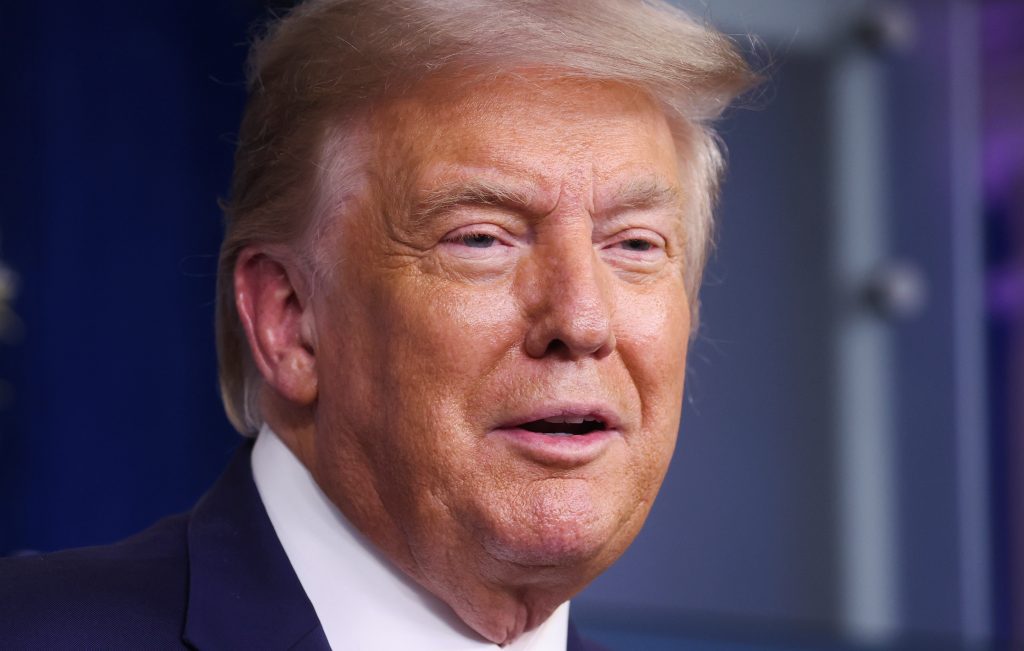 President Donald Trump boasted this week that his poll numbers are surging to a point that former President George Washington would have had a difficult time beating him "before the plague came in."
In an interview with radio host Hugh Hewitt, the president declared, "And we're doing very well. I don't know if you've seen, the polls have been going up like a rocket ship."
He added, "Hey, I was, George Washington would have had a hard time beating me before the plague came in — before the China plague."
Here's that clip (starting at 12:30):
The RealClearPolitics aggregated polling has not shown Trump ahead nationally since they started compiling polls in September of 2019. Currently, presumptive Democratic presidential nominee Joe Biden has a roughly seven-point lead over Trump.
In the wide-ranging interview with Hewitt, Trump also laid into his former national security advisor John Bolton, who has since flipped on the president and written a tell-all.
Hewitt asked Trump about Bolton's allegation that Trump gave the green light to Chinese president Xi Jinping on putting Muslim minorities in camps.
Trump responded "[Bolton is] a liar, and he's just a sick person. You know, I put him there. Everyone said don't, because he's a nut job. I did it, and frankly, I used him, because every time I walked into a room with this guy, didn't have too much conversation, didn't know him very well."
This is not the first time that Trump has compared himself to one of the Mt. Rushmore presidents. In a recent press conference, Trump declared, "I've done more for black Americans with the possible exception of Abraham Lincoln."
The last time that Trump notably nodded to America's first president was during a July 4th speech in 2019 when he famously praised Washington's Continental Army and mistakenly said that they "manned the air" and "rammed the ramparts, [the Army] took over the airports, it did everything it had to do."