News
Doocy Asks Psaki if Biden Will Stop Saying Spending Package Will Not Add to Deficit After CBO Score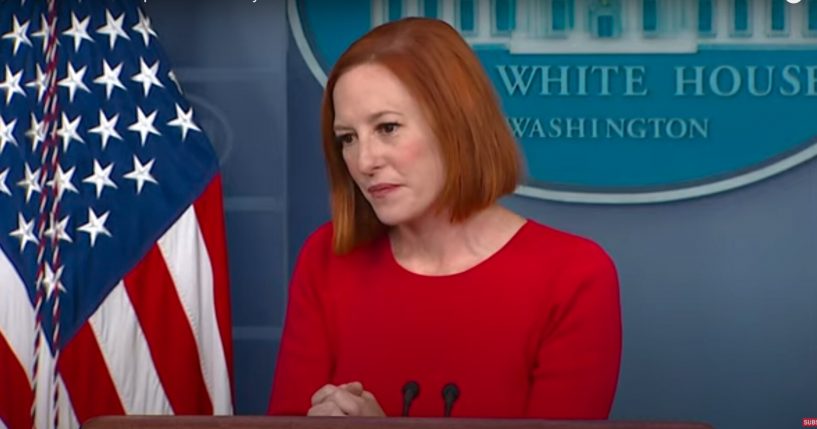 Fox News' Peter Doocy wants to know if President Joe Biden will stop asserting that his $1.75 trillion Build Back Better Act will not add to the deficit after the Congressional Budget Office (CBO) found that it would.
On Friday, Doocy asked White House Press Secretary Jen Psaki, "Is the president going to stop saying that the Build Back Better plan does not increase the deficit one single cent?"
"We now know that is not true," he added.
Advertisement - story continues below
Psaki responded, "It is true. And I would note the several economists and experts out there, I think you're probably talking about the CBO score."
Doocy noted that in 2010, Biden referred to the CBO score as the "gold standard."
However, Psaki noted that experts say the CBO does not have a lot of experience estimating the amount of revenue that Internal Revenue Service enforcement would generate.
She went on to say there are "many economists and experts" who estimate "there will be significant savings, significantly higher than what is estimated currently."
Advertisement - story continues below
"So our assessment and the assessment by many economists out there is that there will be savings over 10 years that will actually reduce the deficit," Psaki added.
Watch the video below:
Biden has repeatedly insisted that his spending plan would be fully paid for by a series of provisions designed to raise revenue.
In October, he claimed, "It will not add to the deficit at all, it will actually reduce the deficit."
Advertisement - story continues below
However, the CBO found that the bill would add $367 billion to the deficit over 10 years.
As The Wall Street Journal notes, "For technical reasons, the CBO's bottom line doesn't include $207 billion in revenue that the scorekeeper estimates would result from pouring roughly $80 billion into tax-enforcement efforts at the Internal Revenue Service. Adding that revenue to the CBO's other estimates would make the bill's 10-year deficit about $160 billion."
The Biden administration believes increased IRS enforcement would bring in $480 billion in revenue and says the bill would actually decrease the deficit.
Truth and Accuracy
We are committed to truth and accuracy in all of our journalism. Read our editorial standards.
Conversation