News
Emma Heming Willis Reveals 'Random Act of Kindness' She Received on Anniversary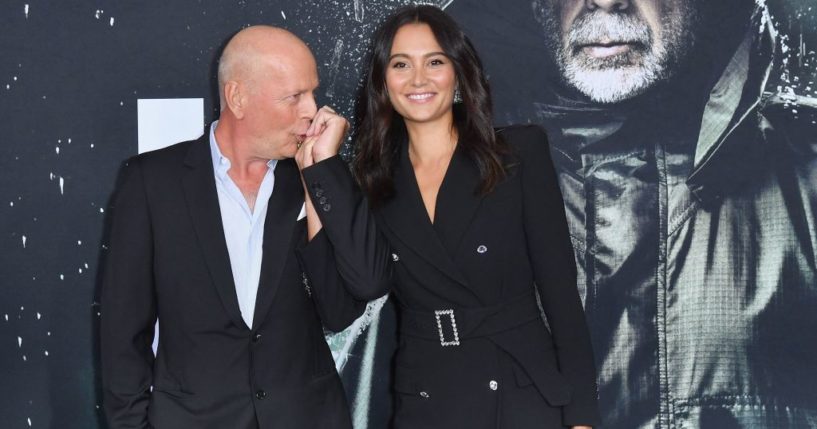 Emma Heming Willis, wife of actor Bruce Willis, revealed what she received on their 14-year wedding anniversary.
On March 21, Heming Willis, 44, shared a touching moment on her Instagram page and honored "the greatest love" of her life.
"I woke with my heart full but what my mind kept going back to was another persons (sic) act of kindness yesterday I wanted to share as it inspired the heck out of me. In passing at a school event for our children, I mentioned to my friend that our anniversary was tomorrow. Cut to, I get a text from my friend later that day that said she left 'a little something' for me at my door," she wrote in the caption.
Advertisement - story continues below
She revealed that the gift "was this sweet bouquet of flowers," which was shown in a photo, and "a note that said, 'Happy Anniversary' amongst other things."
Heming Willis also acknowledged the difficulties of being a caregiver for her husband while celebrating these types of "special occasions."
"When usually our person would acknowledge the event, now their changing brains just can't. And that is what it is," she added.
Emma Heming Willis Marks '14 Years of Marriage to the Greatest Love of My Life' Bruce Willis https://t.co/OuVI70PaiH

— People (@people) March 21, 2023
Advertisement - story continues below
She encouraged her followers to also make another caregiver's day.
"So my point is this. If you know someone that is looking after someone else, don't ask what you can do, just do. This random act of kindness will honestly stay with me for a long time," she shared.
On Feb. 16, Heming Willis posted a statement to her Instagram page on behalf of Willis' family and revealed he had been diagnosed with frontotemporal dementia.
Frontotemporal dementia (FTD) is a common cause of dementia that affects language, personality, behavior, and movement, according to Hopkins Medicine.org.
"Since we announced Bruce's diagnosis of aphasia in spring 2022, Bruce's condition has progressed and we now have a more specific diagnosis: frontotemporal dementia (known as FTD)," she shared on her Instagram page. "Unfortunately, challenges with communication are just one symptom of the disease Bruce faces. While this is painful, it is a relief to finally have a clear diagnosis."
Truth and Accuracy
We are committed to truth and accuracy in all of our journalism. Read our editorial standards.
Comment Down Below
Conversation