News
Ex-Education Secretary Under Obama Compares Anti-Vaxxers To Suicide Bombers in Kabul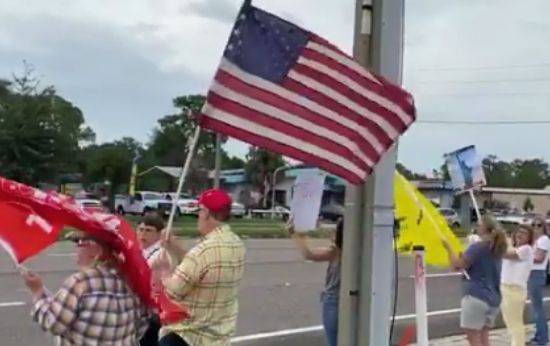 Comparing people who are against vaccines to suicide bombers? A former Obama administration official went there.
Arne Duncan, the U.S. secretary of education under the Obama administration, wrote in a since-deleted tweet, "Have you noticed how strikingly similar both the mindsets and actions are between the suicide bombers at Kabul's airport, and the anti-mask and anti-vax people here?"
Maybe the most deleted tweet in all of deleted tweet history. pic.twitter.com/IlWtX064vT

— Stephen L. Miller (@redsteeze) August 31, 2021
Advertisement - story continues below
At least two suicide bombers killed 13 U.S. service members and dozens of people on August 26 in Kabul, Afghanistan.
Duncan's comment sparked reaction, including from former Counselor to the President of the United States Kellyanne Conway, who worked under the Trump administration.
"Dude was Secretary of EDUCATION," she wrote on Twitter.
Dude was Secretary of EDUCATION. https://t.co/UOtTdhianc

— Kellyanne Conway (@KellyannePolls) August 31, 2021
Advertisement - story continues below
Another tweet made headlines recently.
Former head of the Central Intelligence Agency and the National Security Agency Michael Hayden responded to a Twitter user's posts that read, "Can we send the MAGA wearing unvaxxed to Afghanistan, no use sending that plane back empty?"
He replied on Aug. 22, "Good idea."
Hayden is a retired four-star Air Force general. He worked in the administration of former President George W. Bush.
Anti-mask and pro-mask protesters are outside of Lake County School Board building. There are 88 sixth graders at Round Lake Charter school — 90% of them are quarantined and now forced to work from home. @WESH pic.twitter.com/6YhMhKhhk1

— Senait Gebregiorgis (@SenaitTV) August 23, 2021
Advertisement - story continues below
The U.S. completed it's withdrawal from Afghanistan on Monday, as IJR reported on.
Truth and Accuracy
We are committed to truth and accuracy in all of our journalism. Read our editorial standards.
Comment Down Below
Conversation