Fauci Suggests Mask Mandate May Need To Be Implemented Amid COVID-19 Surges in the US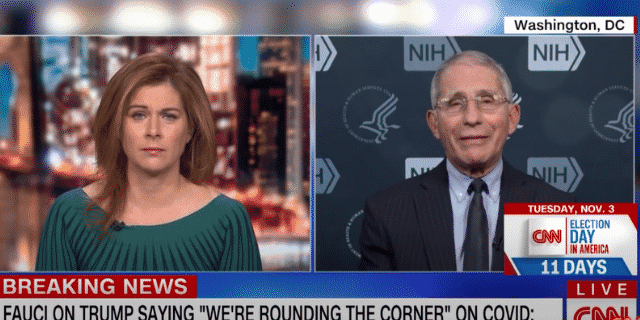 Dr. Anthony Fauci is suggesting making face masks mandatory might be what the U.S. needs to do in order to help combat the coronavirus pandemic.
Fauci, the director of the National Institute of Allergy and Infectious Diseases, told CNN's Erin Burnett Friday, "There's going to be a difficulty enforcing it, but everyone agrees that this is something that's important and they mandate and everybody pulls together, and says, 'We're gonna mandate it, but let's just do it,' I think that would be a great idea to have everybody do it uniformly."
After noting the potential issue of mandating face masks and enforcing it, Fauci added, "Well, if people are not wearing masks, then maybe we should be mandating it."
His remarks are a switch up from his comments made on Sept. 15 where he said, "A national mandate probably would not work." He has also been hesitant previously on pushing for a federal mask mandate, but rather has urged "governors and others essentially mandate the use of masks when you have an outbreak."
See Fauci's interview below:
Democratic presidential nominee Joe Biden said during a speech in Delaware on Friday that if he were elected president he would go to governors to urge them to mandate mask-wearing in their state, and if they refuse he said he would go to local offices to get local mask-wearing policies in place, nationwide.
Biden also said, "As president, I will mandate mask-wearing in all federal buildings and all interstate transportation because masks save lives — period. Wearing masks is not a political statement, it is a scientific imperative."
Fauci also touched President Donald Trump's recent remarks about the coronavirus pandemic where the president claimed "we're rounding the corner beautifully." The top infectious disease expert, however, said the U.S. is facing a "very challenging situation" right now and that there needs to be "stricter attention" on mitigation efforts.
The top infectious disease experts' comments come as the U.S. set a single-day record for COVID-19 cases on Friday, with 16 states also hitting a one-day record high, as IJR reported.