News
Federal Judge Temporarily Bars Texas From Enforcing Controversial Abortion Law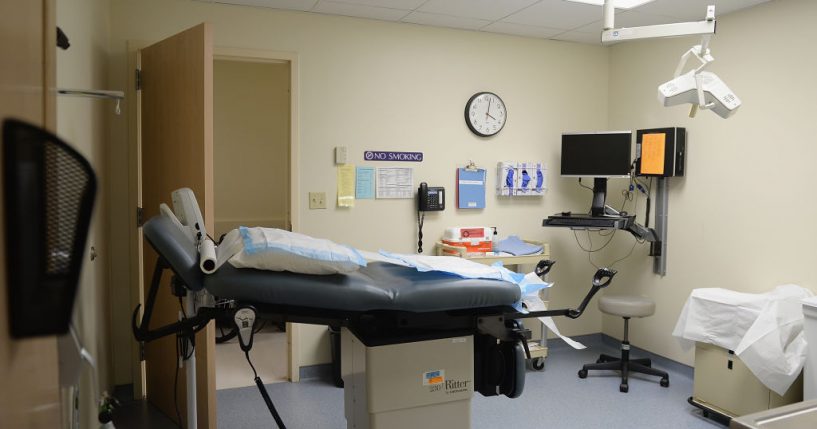 A federal judge temporarily blocked the state of Texas from enforcing a controversial abortion law.
The abortion law, which is the strictest in the U.S., would prevent abortions after six weeks of pregnancy. There is also no exceptions for rape or incest.
U.S. District Judge Robert Pitman in Austin, Texas, said in a ruling on Wednesday, "This Court will not sanction one more day of this offensive deprivation of such an important right."
Advertisement - story continues below
Pitman, a 2014 Obama nominee, also wrote in a 113-page order, "A person's right under the Constitution to choose to obtain an abortion prior to fetal viability is well established. Fully aware that depriving its citizens of this right by direct state action would be flagrantly unconstitutional, the State contrived an unprecedented and transparent statutory scheme to do just that."
Per the Texas Tribune, "The state of Texas quickly filed a notice of appeal and will almost definitely seek an emergency stay of Pitman's order in the 5th Circuit Court of Appeals, which is known as perhaps the nation's most conservative appellate court."
White House Press Secretary Jen Psaki reacted to the court ruling, writing in a statement, "Tonight's ruling is an important step forward toward restoring the constitutional rights of women across the state of Texas. S.B. 8 not only blatantly violates the right to safe and legal abortion established under Roe v. Wade, but it creates a scheme to allow private citizens to interfere with that right and to evade judicial review."
 
She continued, "The fight has only just begun, both in Texas and in many states across this country where women's rights are currently under attack. That's why the President supports codifying Roe v. Wade, why he has directed a whole-of-government response to S.B. 8, and why he will continue to stand side-by-side with women across the country to protect their constitutional rights."
Advertisement - story continues below
The controversial law went into effect on Sept. 1. The law also "lets ordinary citizens enforce the ban, rewarding them at least $10,000 if they successfully sue anyone who helped provide an abortion after fetal cardiac activity is detected," as Reuters reports.
In early September, the Department of Justice filed a lawsuit against the state of Texas.
"The act is clearly unconstitutional under long-standing Supreme Court precedent," Attorney General Merrick Garland said on Sept. 9.
The lawsuit came after the Supreme Court refused to block the Texas abortion law. President Joe Biden blasted the Supreme Court's decision, saying it "is an unprecedented assault on a woman's constitutional rights under Roe v. Wade, which has been the law of the land for almost fifty years."
Before the ban went into effect on Sept. 1, Texas allowed abortions up to 20 weeks of pregnancy.
Truth and Accuracy
We are committed to truth and accuracy in all of our journalism. Read our editorial standards.
Comment Down Below
Conversation