News
Florida Judge Moves to Block State's 15-Week Abortion Ban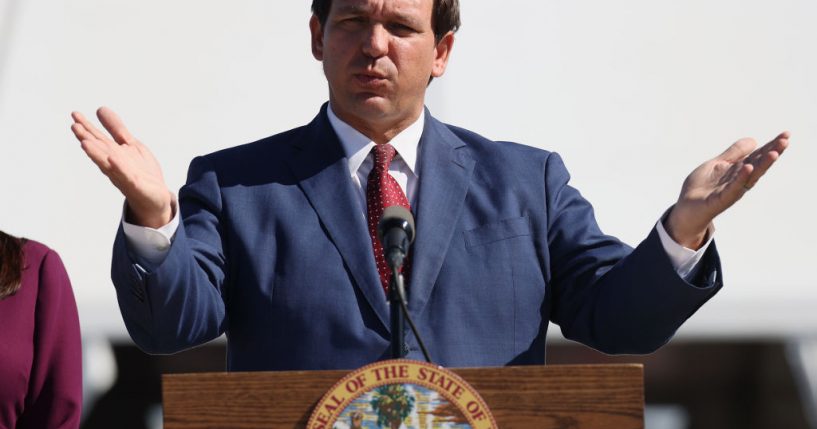 A judge in Florida will sign an order blocking the state's ban on abortions after 15 weeks.
Leon County Judge John Cooper is expected to issue a temporary statewide injunction against the law. However, he signaled it likely will not go into effect until July 5 as he still has to draft the order.
Florida officials will also have a chance to review the order before he signs it.
Advertisement - story continues below
We now enter a turbulent few days:
-the law goes into effect at 12 AM tonight
-the judge will sign the order sometime Fri (law no longer in effect then)
-state will (likely) appeal (a stay would then put the law back in effect)

— Jacob Murphey (@jmurpheyWCTV) June 30, 2022
Jacob Murphey, of the CBS News affiliate WCTV, tweeted, "We now enter a turbulent few days."
He explained that the law is set to go into effect at midnight on Thursday night, but then the injunction would block it.
However, he pointed out that the state will likely appeal the law, which would possibly lead to a stay being granted and allow the law to go into effect.
Advertisement - story continues below
The American Civil Liberties Union and Planned Parenthood sought the injunction as they argued the law, known as House Bill 5, violated Florida's state Constitution.
The lawsuit was filed on June 1, before the U.S. Supreme Court overturned the landmark Roe v. Wade decision, which left it up to the states to decide how to regulate abortion.
Do you think the laws will stand?
According to Fox10 News, Florida's Constitution "includes a more robust right to privacy clause than the U.S. Constitution."
Meanwhile, the state argued that the law protects maternal health.
Florida Gov. Ron DeSantis (R) signed HB-5 in April, as IJR reported.
Advertisement - story continues below
The governor signed the legislation at an event in a church with children standing next to him holding signs that read, "Choose life."
"We are here today to protect life. We are here to defend those who can't defend themselves," he said, adding, "It's a statement of our values that every life is important."
Flanked by small children holding "Choose Life" posters, Gov. Ron DeSantis (R-FL) signs into law a near-total ban on abortion after 15 weeks, with no exceptions for rape, incest, or human trafficking. pic.twitter.com/ClV8kcMmCB

— The Recount (@therecount) April 14, 2022
The law does not provide an exception for cases of rape, incest, or human trafficking.
Advertisement - story continues below
Several other states have seen laws restricting abortions blocked over claims that they violate state constitutions.
Truth and Accuracy
We are committed to truth and accuracy in all of our journalism. Read our editorial standards.
Comment Down Below
Conversation