News
Florida School Board Shoots Down Measure Recognizing 'LGBTQ History Month'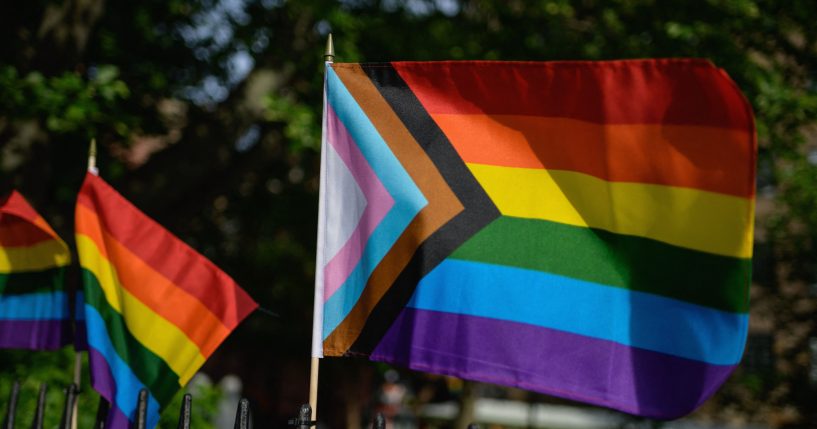 A Florida school is rejecting a measure that would recognize October as "LGBTQ history month."
On Wednesday night, the Miami Dade School Board rejected the measure in a 1-8 vote.
School board members reportedly were concerned that passing the measure would run afoul of Florida's Parental Rights in Education Act — which opponents call the "Don't Say Gay" bill.
Advertisement - story continues below
The Miami-Dade School Board voted 8-1 against recognizing Oct. as LGBTQ history month. @WPLGLocal10 reports the majority of board voted against the measure after members said it conflicts with FL's Parental Rights in Education Law – what critics call the "Don't Say Gay" bill.

— Jay O'Brien (@jayobtv) September 8, 2022
Christi Fraga, a board member who opposed the measure, told Politico, "I do believe this is in direct violation of our parental rights bill."
"If not so directly, in spirit, it is. Because this is saying a full endorsement in the entire district of this month — that includes kindergarten through 12th grade," she added.
The measure went beyond just recognizing "LGBTQ history month," as Politico notes.
Advertisement - story continues below
It was "tweaked this year to explore the possibility of providing resources for teachers in 12th grade social studies to teach about 'important landmark civil rights' cases," the outlet notes.
Such cases included the 2015 Obergefell v. Hodges Supreme Court ruling, which recognized same-sex marriage, as well as Bostock v. Clayton County, which protects gay and transgender employees from discrimination.
Do you think the school board should have rejected the measure?
Florida's Parental Rights in Education law prohibits classroom instruction of sexual orientation and gender identity through third grade.
While Miami Dade school board members were concerned that the bill would violate the law, its attorney reportedly signaled that it was acceptable under the law.
Lucia Baez-Geller, the board member who introduced the measure, called it a "symbolic gesture."
Advertisement - story continues below
However, she claimed it was derailed by "ugly falsities" and "just plain disinformation."
She pointed out that the measure directed that lessons about key Supreme Court cases would have to follow "state curriculum standards, and all applicable state and federal law." Additionally, it allowed students to opt out of lessons on the high court rulings.
"This item does not indoctrinate students, it does not force an agenda on students," Baez-Geller said.
She added, "And, as was stated incorrectly, this item does not take away parental choice."
Advertisement - story continues below
According to Politico, dozens of parents and community members voiced opposition to the bill during the Wednesday meeting.
Lubby Navarro, who also voted against the measure, said, "Our customers are our parents, and we have to be driven to give parents what they are asking us, this school system, for their children."
Truth and Accuracy
We are committed to truth and accuracy in all of our journalism. Read our editorial standards.
Comment Down Below
Conversation