News
Former British Prime Minister Shares How Queen Elizabeth Handled Princess Diana's Death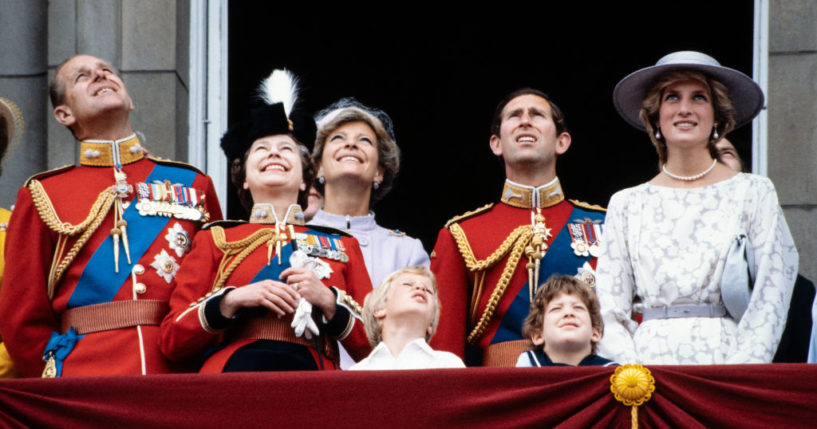 Former British prime minister Tony Blair shared his thoughts Tuesday on how Queen Elizabeth ll handled Princess Diana's death.
Blair, who was the prime minister of the United Kingdom from 1997 to 2007, sat down with the "Today" show about the part he played in urging the Queen to make a statement after the death of Princess Diana, and how she had to balance consoling her grandsons and also consoling the nation.
"It was difficult, but here's the thing, for her, she was trying to balance what she had to do as a queen and what she had to do as a grandmother," Blair said. "And she was acutely aware that she had two young, young children who had lost their mother in terrible circumstances, and who were grieving and who needed to be looked after."
Advertisement - story continues below
Blair explained that in the end, Queen Elizabeth understood that her duty always came first and that she had to respond to this "extraordinary outpouring of grief" about the passing of Princess Diana.
He also said that she had to not only deal with their grief but also anger or "a sense that something had happened that shouldn't have happened" and that Princess Diana had been taken from people "who really did love her."
"She really didn't need me to tell her. She sensed it and then she responded and when she responded, she responded perfectly. She got the tone absolutely right," he said.
On August 31, 1997, Princess Diana, who was referred to as "the people's princess," died in a tragic car crash in Paris. She was 36 years old.
Advertisement - story continues below
An estimated 2.5 billion people worldwide watched her funeral on television and 2,000 people attended in person.
In Queen Elizabeth's statement about Princess Diana's death in 1997, she called her "an exceptional and gifted human being."
Truth and Accuracy
We are committed to truth and accuracy in all of our journalism. Read our editorial standards.
Comment Down Below
Conversation