News
'Friends' Star Lisa Kudrow Addresses Show's Controversy Surrounding Lack of Diversity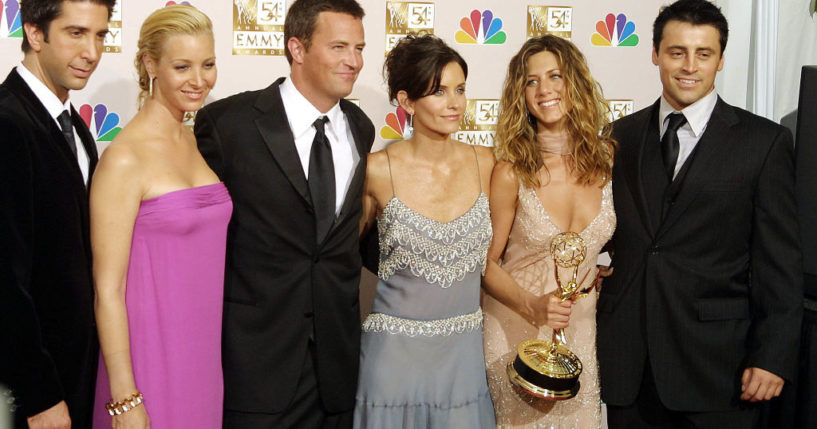 "Friends" actress Lisa Kudrow is weighing in about the controversy that the show didn't have a lot of characters of color in it.
Kudrow made her comments during an interview with The Daily Beast where she discussed the lack of representation of people of color in the main character arcs.
The sitcom, which won an Emmy Award and ran from 1994 to 2004, has recently drawn criticism for the lack of diversity in its cast.
Advertisement - story continues below
The interviewer broached the question, noting that one of the show's creators, Marta Kauffman recently donated $5 million to Brandeis University earmarked for the advancement of the education of people of color.
When asked how she felt about the lack of diversity in "Friends," Kudrow said, "Well, I feel like it was a show created by two people who went to Brandeis and wrote about their lives after college."
"For shows especially, when it's going to be a comedy that's character-driven, you write what you know," the actress also said.
She added, "They have no business writing stories about the experiences of being a person of color. I think at that time, the big problem that I was seeing was, 'Where's the apprenticeship?'"
Advertisement - story continues below
Kauffman had a different take, explaining her donation during an interview with the Los Angeles Times in June of this year.
"I've learned a lot in the last 20 years," Kauffman said in a Zoom interview with the publication. "Admitting and accepting guilt is not easy. It's painful looking at yourself in the mirror. I'm embarrassed that I didn't know better 25 years ago."
"Friends" did feature recurring roles with people of color, including black actors, however, the six main characters were all white.
During another interview, the show creator told The Hollywood Reporter in May of 2021 that she was happy that she hired the six main actors.
Kauffman explained her attachment to the actors despite the singularity of race on the show, saying, "I would have been insane not to hire those six actors. What can I say? I wish Lisa was black?" 
Truth and Accuracy
We are committed to truth and accuracy in all of our journalism. Read our editorial standards.
Comment Down Below
Conversation