News
Whoopi Goldberg Suggests Racial Dynamics Behind Why Will Smith Was Not Kicked Out of the Oscars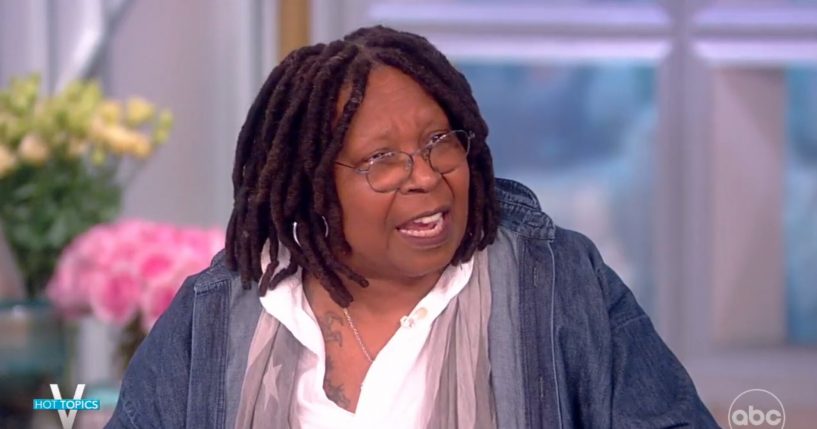 "The View" co-host Whoopi Goldberg believes actor Will Smith was not kicked out of the Oscars after slapping Chris Rock to avoid having to explain "why we're taking the Black man out."
Tara Setmayer, an adviser for The Lincoln Project, appeared on "The View" Tuesday and argued that Smith should have been removed from the building after the altercation.
"I think that at that point, he should have been removed, and he should have been taken out, I'm not saying arrested, but removed from the auditorium, spoken to because kids need to know… that there are consequences for your actions," Setmayer said.
Advertisement - story continues below
She also argued that Smith's apology "took a little long" to come out.
Goldberg chimed in to argue that "there are consequences" for Smith.
Watch the video below:
WILL SMITH APOLOGIZES TO CHRIS ROCK: The actor apologized for slapping comedian Chris Rock following a joke he made about wife Jada Pinkett Smith at the #Oscars — #TheView panel weighs in after Smith's mother spoke out saying she was "surprised" by his behavior. pic.twitter.com/j1Vana6eAX

— The View (@TheView) March 29, 2022
Advertisement - story continues below
She went on to address why people approached Smith after the incident but were not seen comforting Rock.
"The reason no one got up to go comfort Chris is because they weren't going to let anybody else on the stage…They weren't going to let anybody go back. There were people there for Chris," Goldberg said.
The co-host continued, "The reason people got up and went over to [Smith] is because I think a lot of people thought, 'Oh my God, is he having a break? And so do we need to get him out? What do we need to do?' And the reason they didn't go and take him out is because that would have been another 15-20 minute explanation of why we're taking the Black man out five seconds before they're about to decide whether he's won an Oscar or not."
"This is not the first time craziness has happened on stage, but this is the first time we've seen anybody assault anybody on stage," Goldberg added.
During the Oscars on Sunday night, Rock made a joke about Will Smith's wife, Jada Pinkett Smith, because of her shaved head.
Advertisement - story continues below
"Jada, I love you. 'G.I. Jane 2,' can't wait to see it," Rock said.
As The New York Times notes, Pinkett Smith has alopecia which is a condition that leads to hair loss.
After the joke, Will Smith walked up on stage and smacked Rock.
Upon returning to his seat, he could be heard saying, "Keep my wife's name out of your f***ing mouth!"
Advertisement - story continues below
Actors Denzel Washington and Bradley Cooper were seen comforting Will Smith after the incident.
On Sunday night, Smith won the award for Best Actor for his role in "King Richard." And on Monday he apologized for slapping Rock.
Truth and Accuracy
We are committed to truth and accuracy in all of our journalism. Read our editorial standards.
Comment Down Below
Conversation