News
GOP House Candidate Says Party's 'Job' in the Majority Would Be to Impeach Biden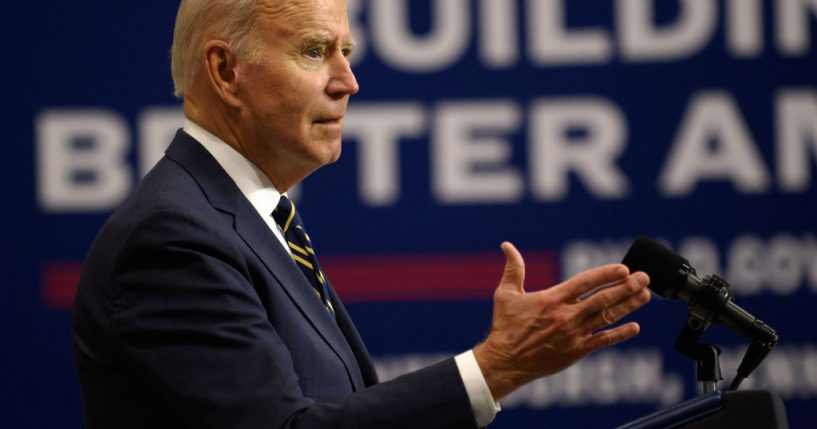 A candidate for the U.S. House of Representatives is suggesting that Republicans should impeach President Joe Biden if they regain control of both chambers of Congress.
Joe Kent, a Republican candidate for Washington's 3rd Congressional district, shared a video of him addressing a crowd with former President Donald Trump by his side.
He started off ripping into Rep. Jamie Herrera Beutler (R-Wa.), the incumbent in the race, for voting to impeach Trump.
Advertisement - story continues below
"When we take back the House, when we take back the Senate, our job is to go to war with the Biden administration. Kill off their agenda, impeach Joe Biden, rigorously use oversight…that agenda doesn't move forward one step further. We've had enough of Republicans, that surrender," he added.
Watch the video below:
I'm honored to stand with President Trump to fight for our nation against our failed & corrupt ruling class.

No more feckless republicans, no more surrendering to the democrats.

America 1st is the future. pic.twitter.com/kntyrkuPw4

— Joe Kent for WA-3 (@joekent16jan19) February 4, 2022
In the video from Kent, he did not offer any grounds for impeaching Biden.
Advertisement - story continues below
Last month, Sen. Ted Cruz (R-Texas) said during an episode of the "Verdict With Ted Cruz" podcast that he believes there is a chance a Republican-controlled House would impeach Biden "whether it's justified or not."
He continued, "The Democrats weaponized impeachment. They used it for partisan purposes to go after Trump because they disagreed with him. And one of the real disadvantages of doing that…is the more you weaponize it and turn it into a partisan cudgel, you know, what's good for the goose is good for the gander."
"I said at the time, when we have a Democratic president and a Republican House, you can expect an impeachment proceeding. That's not how impeachment is meant to work. But I think the Democrats crossed that line," Cruz added. "I think there will be enormous pressure on a Republican House to begin impeachment proceedings. I think there are potentially multiple grounds to consider for impeachment."
Truth and Accuracy
We are committed to truth and accuracy in all of our journalism. Read our editorial standards.
Comment Down Below
Conversation