News
Another GOP Lawmaker Who Voted for Impeachment Says He Will Not Run for Reelection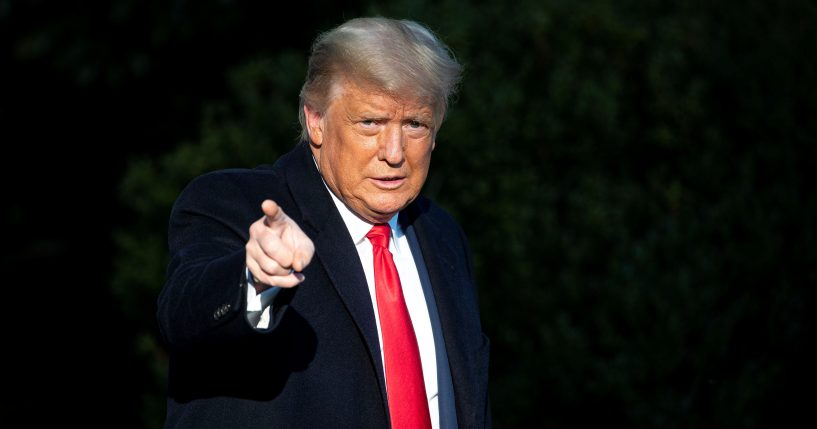 A third House Republican who voted to impeach former President Donald Trump says he will not run for reelection.
In a statement posted on Facebook, Rep. John Katko (R-N.Y.) said, "For the past 32 years, I've devoted my life to protecting and serving our community and our country. First as a federal prosecutor, and now as a Member of Congress, it has been my mission to unite people in order to solve serious problems."
"We have had great success in this mission: passing a long-needed and bipartisan infrastructure package, addressing drug addiction and mental health, lowering taxes on the middle class, leading efforts to secure our homeland and keep this country safe – and far too many others to mention. This experience has been rewarding in ways I never thought possible," he continued.
Advertisement - story continues below
However, Katko said he will not run for reelection so he can "enjoy my family and life in a fuller and more present way."
"My conscience, principles, and commitment to do what's right have guided every decision I've made as a Member of Congress, and they guide my decision today. It is how I've been able to unite people to solve problems, and how I was rewarded with resounding victories in every single campaign for Congress," he added.
Ten House Republicans voted to impeach Trump on the charge of incitement of insurrection last year.
Advertisement - story continues below
Since then, Reps. Anthony Gonzalez (R-Ohio) and Adam Kinzinger (R-Ill.), who were among those 10 lawmakers, announced they would not seek reelection, as IJR reported.
In a statement, Trump celebrated Katko's announcement as he said, "Great news, another one bites the dust. Katko, from Upstate New York, is gone!"
Along with voting for impeachment, Katko brokered a deal to create a bipartisan commission to investigate the Jan. 6 riot at the U.S. Capitol. However, Senate Republicans blocked the creation of that commission.
He also voted for President Joe Biden's bipartisan infrastructure bill.
As Axios notes, "New York Democrats' desire to squeeze as many favorable districts as possible out of upstate New York may put his Biden-voting district into even bluer territory, imperiling his general election chances."
Advertisement - story continues below
"Another proposal has him going head-to-head with Rep. Claudia Tenney (R-N.Y.), a more conservative Republican who would likely win Trump's endorsement," it added.
Truth and Accuracy
We are committed to truth and accuracy in all of our journalism. Read our editorial standards.
Comment Down Below
Conversation