Gottlieb: 'White House Leadership Was Failed by Health Officials' in the Early Days of the Pandemic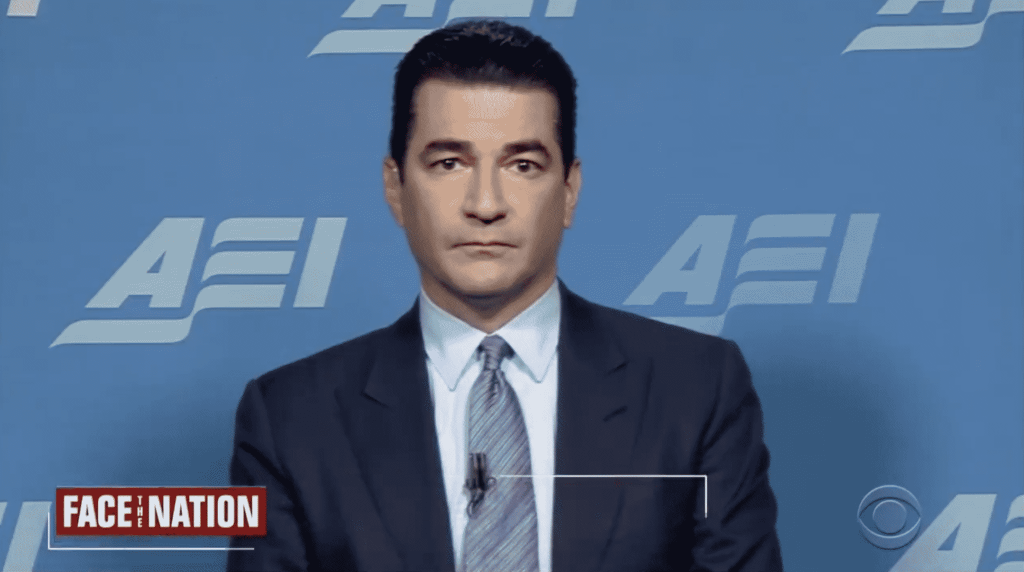 Former Food and Drug Administration Commissioner Scott Gottlieb believes that top U.S. health officials did not provide White House officials with accurate information about COVID-19 in the early days of the outbreak.
In the wake of a new book by Washington Post journalist Bob Woodward, which found that President Donald Trump sought to downplay the threat of COVID-19, Gottlieb was asked if White House officials were given wrong information about the virus.
"I think in this respect, the White House leadership was failed by health officials," Gottlieb said during an appearance on CBS News' "Face The Nation."
He continued, "We did not have a diagnostic in the field, so we couldn't screen for it — we should have. We should have started working on that in January. And we over-relied on a surveillance system that was built for flu and not for coronavirus without recognizing that it wasn't going to be as sensitive at detecting coronavirus spread as it was for flu because the two viruses spread very differently."
Gottlieb continued to say that people can debate whether Trump was responsible for that failure because he appointed may of those officials.
However, he added, "I think ultimately the White House did not have the information they needed to make decisions. The key function of agencies in the government is to provide policymakers with accurate, actionable information. The White House didn't have it."
Watch the video below:
NEWS: @ScottGottliebMD on the Trump Administration's early #Covid19 response: "White House leadership was failed by health officials"

"The White House didn't have the information they need to make decisions." pic.twitter.com/zxkMjq631O

— Face The Nation (@FaceTheNation) September 13, 2020
Additionally, he said that in February, he had conversations with White House officials, and they were confident, based on the information they had received from top health officials, that the virus was not spreading in the country.
"I think when history looks back, that's going to be a key moment," he added.
In an interview with Woodward in February, Trump said the virus was able to spread through the air and that it was "more deadly than even your strenuous flu."
However, Gottlieb suggested that Trump downplayed the virus based on the information he received from top health experts.
"What CDC officials were relying on, and telling the coronavirus task force, was that there was no spread of the coronavirus in the United States in February," Gottlieb said.
.@ScottGottliebMD weighs in after revelations that @realDonaldTrump downplayed #COVID19

"We had no idea where this was and wasn't spreading..I suspect the president was being told as well this virus wasn't spreading in the U.S…that may have impacted what he did and didn't say" pic.twitter.com/SXZ5pO0eYa

— Face The Nation (@FaceTheNation) September 13, 2020
He continued, "I suspect the president was being told as well that this virus wasn't spreading in the United States. And that may have impacted what he did and didn't say, and his willingness to, you know as he said, talk it down a little bit. Because he was of the perception that this was not spreading here in the United States."