News
Ex-Top Aide Sees Melania Trump As 'Doomed French Queen,' Details Text on Jan. 6 — Her Office Fires Back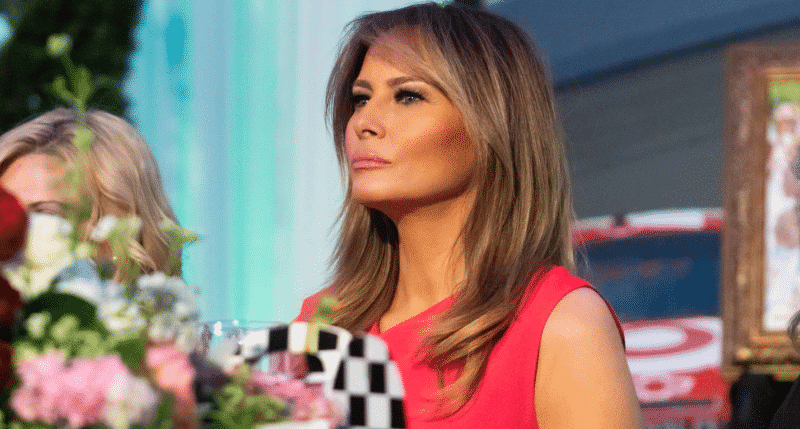 Former First Lady Melania Trump is seen as "the doomed French queen" by former Trump White House Press Secretary Stephanie Grisham.
Politico obtained a copy of Grisham's upcoming book, "I'll Take Your Questions Now: What I Saw in The Trump White House." As the publication reports, "At 1:25 p.m. on Jan. 6, soon after rioters had broken through barricades outside of the Capitol, MELANIA TRUMP received a text message from her then-chief of staff, STEPHANIE GRISHAM."
The text from Grisham to the first lady read, "Do you want to tweet that peaceful protests are the right of every American, but there is no place for lawlessness and violence?"
Advertisement - story continues below
"A minute later, Melania replied with a one-word answer: 'No.' At that moment, she was at the White House preparing for a photo shoot of a rug she had selected," according to excerpts of Grisham's book. Melania Trump later released a statement.
Grisham, who was previously the chief of staff for Melania Trump, resigned shortly after that text exchange.
When asking the former first lady if she wanted to reach out to now-First Lady Jill Biden to set up a meeting, "Melania told her that they should 'see what the West Wing does.' The reason, according to Grisham: Melania, like her husband, believed the election was illegitimate," the publication writes.
Melania Trump's office fired back at Grisham for her book, telling Politico, "The intent behind this book is obvious. It is an attempt to redeem herself after a poor performance as press secretary, failed personal relationships, and unprofessional behavior in the White House. Through mistruth and betrayal, she seeks to gain relevance and money at the expense of Mrs. Trump."
Advertisement - story continues below
Grisham also wrote that she views Melania Trump as "the doomed French queen. Dismissive. Defeated. Detached."
Her book is set to be released on October 5. A publishing source told Politico, "Stephanie has secrets about Trump that even the first lady doesn't know. Secrets that he doesn't want her to know. They will be in this book."
A source, who is a former colleague of Grisham, told Axios, "When I heard this, all I could think about was Stephanie surrounded by a lake of gasoline, striking a match with a grin on her face."
Additionally, a source told the publication, "Grisham knows where all the bodies are buried because she buried a lot of them herself," adding that Grisham "has receipts … she was a press person and it was her job to make sure she knew what was happening."
Truth and Accuracy
We are committed to truth and accuracy in all of our journalism. Read our editorial standards.
Comment Down Below
Conversation